Part three. The rest of 2012's animated batch.
Hotel Transylvania
Distributor: Columbia Pictures
Studio: Sony Pictures Animation
Release Date: September 21
With its interesting plot and a neat art style, Hotel Transylvania could work as a very fun animated comedy. The cast, however, is star-studded like most of the post-Shrek 2 DreamWorks films. If the film's story is good enough, and the cast gives it their best, then it should be a good film. There isn't a trailer out for this, but I assume we'll be getting the trailer before Dr. Seuss' The Lorax or The Pirates! Band of Misfits. Genndy Tartakovsky is directing, so that's a plus.
Frankenweenie
Distributor: Walt Disney Pictures
Studio: Tim Burton Productions
Release Date: October 5
Another stop-motion animated film. It looks like 2012 might be the year of the stop-motion revolution, if the three stop-motion films do well. Frankenweenie is Tim Burton remaking his 1984 short film. This could go either way. Here's hoping it's a classic. I can't say much about this one either, because there's no trailer.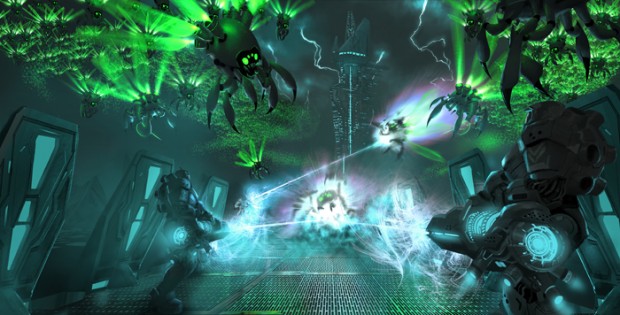 Wreck-It Ralph
Distributor: Walt Disney Pictures
Studio: Walt Disney Animation Studios
Release Date: November 2, 2012
Out of all the animated films coming out this year, this one excites me the most, even though we don't even have a trailer yet. The plot sounds cool, a video game bad guy goes on a journey through several different video games to become a good guy, although it does sound a bit like Despicable Me and Megamind. Some really cool stills were revealed recently. The idea does sound ambitious, and apparently, the film is going to feature different art styles. Now Disney has been experimenting with this recently, when the art style and animation changes completely. We saw it in Bolt, The Princess and the Frog and Winnie the Pooh, so we'll probably see more of it here. Rich Moore is directing the film, as he directed several episodes of The Simpsons and Futurama. It seems like this film will aim more to adults, the audience Disney should be aiming for. Their attempts at animated sci-fi (Atlantis: The Lost Empire, Treasure Planet) went over badly, but that was due to executive meddling and poor marketing. Here's hoping this film, if it delivers in the storytelling department, will be the ambitious blockbuster Disney has been waiting for. If this risky film goes over well, Walt Disney Animation Studios might take more risks in the future. That's what Walt would want.

Rise of the Guardians
Distributor: Paramount Pictures / DreamWorks SKG
Studio: DreamWorks Animation SKG
Release Date: November 21, 2012
This is DreamWorks' first non-sequel film since Megamind in fall 2010, and it's based on an upcoming series of books by William Joyce. (The author of A Day with Wilbur Robinson, which Disney adapted into Meet the Robinsons) While it does have the usual DreamWorks star-studded cast, it might just be another Arthur Christmas, a great Christmas classic that will be a film watched every holiday season. The images revealed look very nice, as DreamWorks' is beginning to really experiment with different character designs. The only thing I'm not digging is the title. The title of the books, The Guardians of Childhood, is a much better title. Rise of the Guardians sounds a little too generic and a little too similar to Legend of the Guardians, unless audiences forget that film by the time this comes out. They might've already forgotten about it. Anyways, it doesn't matter if the title is bad or the cast has too many stars, what matters is the storytelling. If DreamWorks delivers another How to Train Your Dragon-style success, then it'll be a winner.