The Little Mermaid 3D
Distributor: Walt Disney Pictures
Studio: Walt Disney Animation Studios
Release Date: September 13, 2013
Another 3D re-release from Disney. The Little Mermaid is certainly one of Disney's more popular films, so a re-release seemed logical. The last time the film was re-released was in the fall of 1997, followed by what would be its second home video release. The Little Mermaid might be difficult, because this film was the last Disney animated feature done with cels. The next feature, The Rescuers Down Under, would be the first film done entirely on CAPS. Also, the film suffers from rushed animation, as did Beauty and the Beast and Aladdin. Still, the story and the characters are what the draw is. I've never seen the film on the big screen, so I'll definitely check it out in theaters. Again, like I said, it DOES NOT have to be in 3D. If Disney gets around to re-releasing their other animated classics, will they convert them to 3D as well? Lastly, what Disney animated classics do you want to see in theaters? As for my thoughts on Disney re-releasing their classics in 3D, I'll save that for a special post.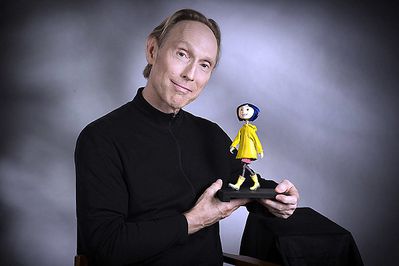 Untitled Henry Selick Film
Distributor: Walt Disney Pictures
Studio: TBA
Release Date: October 4, 2013
I can't say much about this one. No title, no stills, no info on the plot. This is Henry Selick's first animated film for Disney since James and the Giant Peach in 1996. There were rumors that he was going to direct a Pixar film, but apparently this is the film he's working on at the moment.
Walking with Dinosaurs 3D
Distributor: 20th Century Fox
Studio: Animal Logic / BBC Earth / BBC Worldwide / Evergreen Films / Reliance Big Entertainment
Release Date: October 11, 2013
Based on the six-part television series, this live action/animation film will probably be more of a documentary film than anything. I can't say much about this one, but IMDb lists this as an animated film.
Anyways, just a heads up, there will be a new "episode" of sorts on this blog, tentatively titled "Animation Rewind". It'll be a look at older animated films with in-depth reviews. This will start when I receive my copy of Lady and the Tramp on Blu-ray.