Let's get one thing out of the way, I'm no box office expert. I take great interest in the box office because it's just something that happens to fascinate me. Some may ask, "What's the point of following box office numbers? You're not getting any of that dough!" I say it's just fun to see how movies perform at the box office, and why they perform the way they do.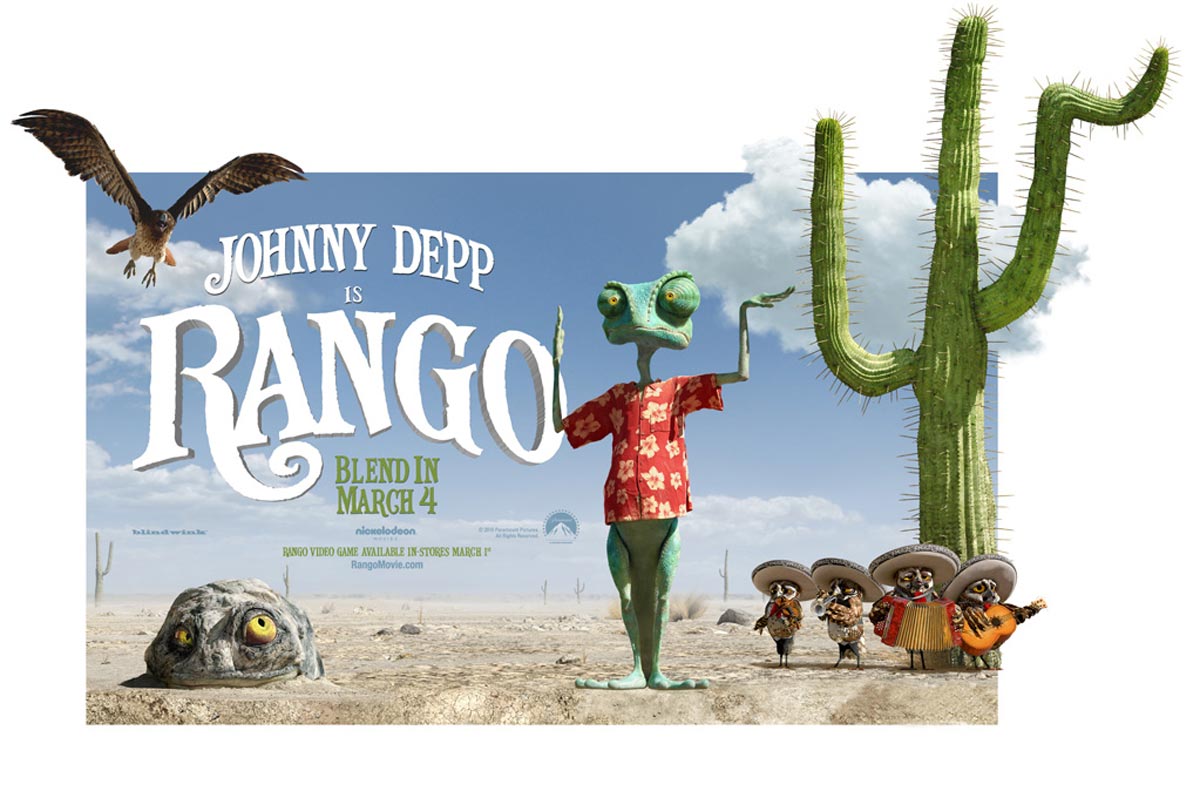 2011 was not a great year for box office, and it was a pretty dull year for animated films as well. Even non-animated family films suffered. Why is that? Could it be the quality of the films? The bad economy? Could it be because most of the animated films were family films that are in 3D? Let's look at a good example, Blue Sky's Rio. It got good reviews, it was fun for both kids and adults, it had colorful animation, not much competition (I highly doubt Hoodwinked Too! was a threat) and audiences clearly enjoyed it. (When I saw it, the audience applauded twice during the film!) What happened? How come this couldn't gross North of $150 million at the domestic box office? This was arguably Blue Sky's most appealing film to date.
Better yet, how come Kung Fu Panda 2 underperformed? Bad choice of release date, maybe? Lazy marketing? Critics liked it, and judging by the 3.5x multiplier it pulled, audiences liked it. How come it couldn't reach $200 million? Cars 2 missed $200 million for obvious reasons, though it came very close. Rango apparently wasn't audience-friendly, though the film still grossed $123 million domestically. Puss in Boots could've hit $200 million if it weren't for the low opening weekend gross.
Perhaps it was because there was no big "event" animated film last year. 2010 had them (Toy Story 3, How to Train Your Dragon, Tangled), this year didn't. Rango may have been innovative and daring, but that doesn't translate to "audience friendly", but it was still lucky to make as much as it did. Rio was colorful and appealing, but it looked like more of the same from the marketing. Pixar's big film for the year was a sequel to a film that not too many people cared for in the first place, and it ultimately alienated their fans, adult movie-goers, and the family audiences that are always there for their films. Audiences somewhat avoided Kung Fu Panda 2 and Puss in Boots on their opening weekends, probably tired of the DreamWorks' formula, until word got out that both films were worth seeing. Arthur Christmas and The Adventures of Tintin didn't seem audience friendly, like Rango, despite being good films.
At the same time, Gnomeo and Juliet was a small sleeper hit that seemed to appeal more to children, despite getting mixed reviews from the critics. The critically panned The Smurfs did very well. The Lion King's 3D re-release did incredibly well for a re-release, and its performance was more impressive than most of the animated films that came out last year.
Box office seems to be getting better, thanks to the performance of last weekend's releases: The Vow, Journey 2: The Mysterious Island, Safe House and the 3D re-release of Star Wars - Episode I: The Phantom Menace. Will the same happen for animated films? So far, Beauty and the Beast 3D made half of what The Lion King 3D made on its opening weekend, but that's because the film has been available on home video in the 3D format. The Secret World of Arrietty won't be an indicator of the fate of animated films at the box office. One film will be the decider: Universal/Illumination's Dr. Seuss' The Lorax. These are my box office predictions for those two films.
The Secret World of Arrietty - Japanese animated films never leave much of a mark at the North American box office. The fact that Pokemon - The First Movie: Mewtwo Strikes Back is the highest grossing Japanese animated film in the United States is very telling. It only made that much because Pokemon was a huge phenomenon back in 1998 and 1999. The sequels failed to repeat that success. Any release of a Japanese animated film here in the states is always given a limited release.
Disney gave Hayao Miyazaki's Ponyo a bigger release than usual (around 900 theaters) in 2009, but it ultimately grossed less than $15 million domestically. The Secret World of Arrietty is being released in at least 1,300 theaters across North America on Friday. Perhaps they are trying to introduce Americans to good Japanese animation, despite how Americans embrace Japanese animation, and animation in general. I expect this film to have a very small opening, somewhere around $8 to $12 million. The film will probably have very strong legs and end up with a gross that's under $45 million.
It would be a miracle to see someone distribute a Japanese animated film in the states in over 3,000 theaters (the normal amount for a wide release) and market it like an event. Sadly, that's not going to happen. However, if Arrietty performs very well, Disney might re-think things when it comes to distributing the next Studio Ghibli film.
Dr. Seuss' The Lorax - This is the big one. Unless this film completely disappoints everyone, from critics to family audiences, then it will be the "great decider" (as I like to call it) of the fate of animation at the domestic box office. Dr. Seuss' The Lorax pretty much has everything going for it: It's based on a Dr. Seuss book, it looks very appealing, the animation is nice and colorful, it has good marketing behind it and it looks like it'll be fun for everyone. Illumination's Despicable Me was a critical success, while Hop wasn't.
Also, is there any competition? Relativity's Mirror Mirror looks like it's going to appeal to family audiences, but it doesn't seem like much of a threat. Disney's John Carter will appeal more to teens and adults, same with Lionsgate's The Hunger Games and Warner Bros.' Wrath of the Titans. Both Carter and Wrath are 3D films, so they'll probably take away all of The Lorax's 3D and IMAX 3D screens, which might hurt it. That will happen, unless most family audiences in the states are sick of 3D and just pay to see the 2D version instead. That happened with most of the other 3D animated films released in 2010 and 2011. There is no competition from any family films though, The Lorax has nearly two months all to itself before The Pirates! Band of Misfits opens, but I doubt that's going to be any threat to the film's box office.
Anyways, the opening weekend gross for this should be around $40-45 million. It could go up to $50 million, it's very possible. If it grosses around $45 million, then it'll be a bit higher than what Rango and Rio pulled in on their opening weekends in March and April of last year. If it delivers, which it most likely will, then expect the film to pull a 3.5-4x multiplier. This will be something for family audiences to see, an event they haven't had for a while. Expect the film to finish up with around $150-170 million. It could even crack $200 million. If it does, then animated films will be back on track at the domestic box office.
--
Your thoughts? What are your predictions for these two films? Why do you think animated films did less than stellar business last year?