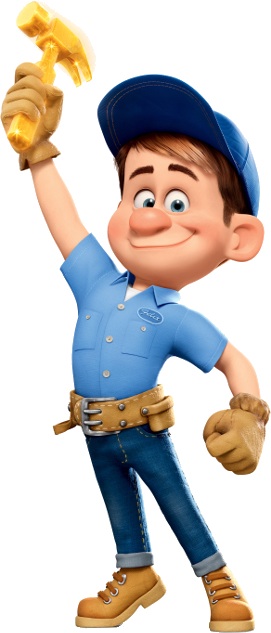 A lot has gone around this week...
For starters, Pixar has announced what the title of the upcoming half-hour
Toy Story
special will be...
It will of course air in October 2013. A nice Halloween-themed
Toy Story
special sounds like a lot of fun, and again, I'm glad Pixar and Pixar Canada are going this route to keep the franchise going strong alongside the
Toy Story Toons
.
Next up is the big one. Want to enroll in Monsters University?
The viral marketing for
Monsters University
kicked off to a grand start with a page for
Monsters University itself
, similar to the website Disney marketing launched for Buy N' Large for
WALL-E
. With this, that means a new trailer will be here soon enough. Since the teaser, I predicted that the trailer will debut with
Wreck-It Ralph
on November 2nd. That might as well just happen, since Disney has followed this routine for past couple of years.
Last but not least is some awesome viral marketing for
Wreck-It Ralph
...
Disney marketing has now given us a flyer for the
Fix-It Felix, Jr.
arcade game, since flyers for arcade games were the norm in the early 1980s. This one for
Galaga
, for example...
This is paired with a retro commercial for Litwak's Arcade (the setting of the film) and the game itself, much like the retro Lots-O-Huggin' Bear ad Disney marketing created for
Toy Story 3
.
Isn't that something? Disney marketing is actually getting it right once again. No bland, by-the-numbers marketing like what we saw in
Bolt
and
The Princess and the Frog
's campaigns. Huge success is written all over this film. Also, Disney gave us an extended clip...
A nice little clip, and no real spoilers are on display here.
Last bust not least, Blue Sky Studios announced that a
Peanuts
film has been added to their schedule.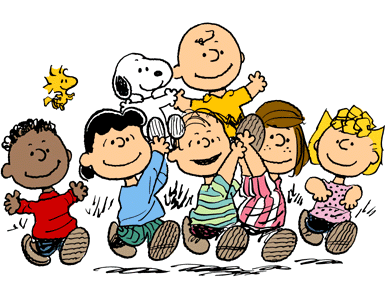 There have been animated films based on the classic characters before, most notably the four films (
A Boy Named Charlie Brown
,
Snoopy, Come Home
,
Race For Your Life, Charlie Brown
and
Bon Voyage, Charlie Brown (And Don't Come Back!!)
) directed by Bill Melendez. Whether this will be a hand-drawn film or a computer animated film, we don't know. All we know is that it is slated for November 25, 2015 for the 50th anniversary of the television special,
A Charlie Brown Christmas
.
Personally, I hope it's done in hand-drawn animation. I'm tired of all these updates of classic icons being done in computer animation. Audiences will love it just the same because they're the Peanuts! Come on! Also, I just hope that Blue Sky doesn't do what some other companies have done: Modernizing them or making them appeal to this generation. It should be a timeless film, and if done right, they can keep the Peanuts fresh with a new generation.
~
What do you think? What are your thoughts on this week's animation news? Are you looking forward to a
Peanuts
film? Are you looking forward to the
Toy Story of Terror
special? What do you think of the viral marketing for
Wreck-It Ralph
and
Monsters University
?