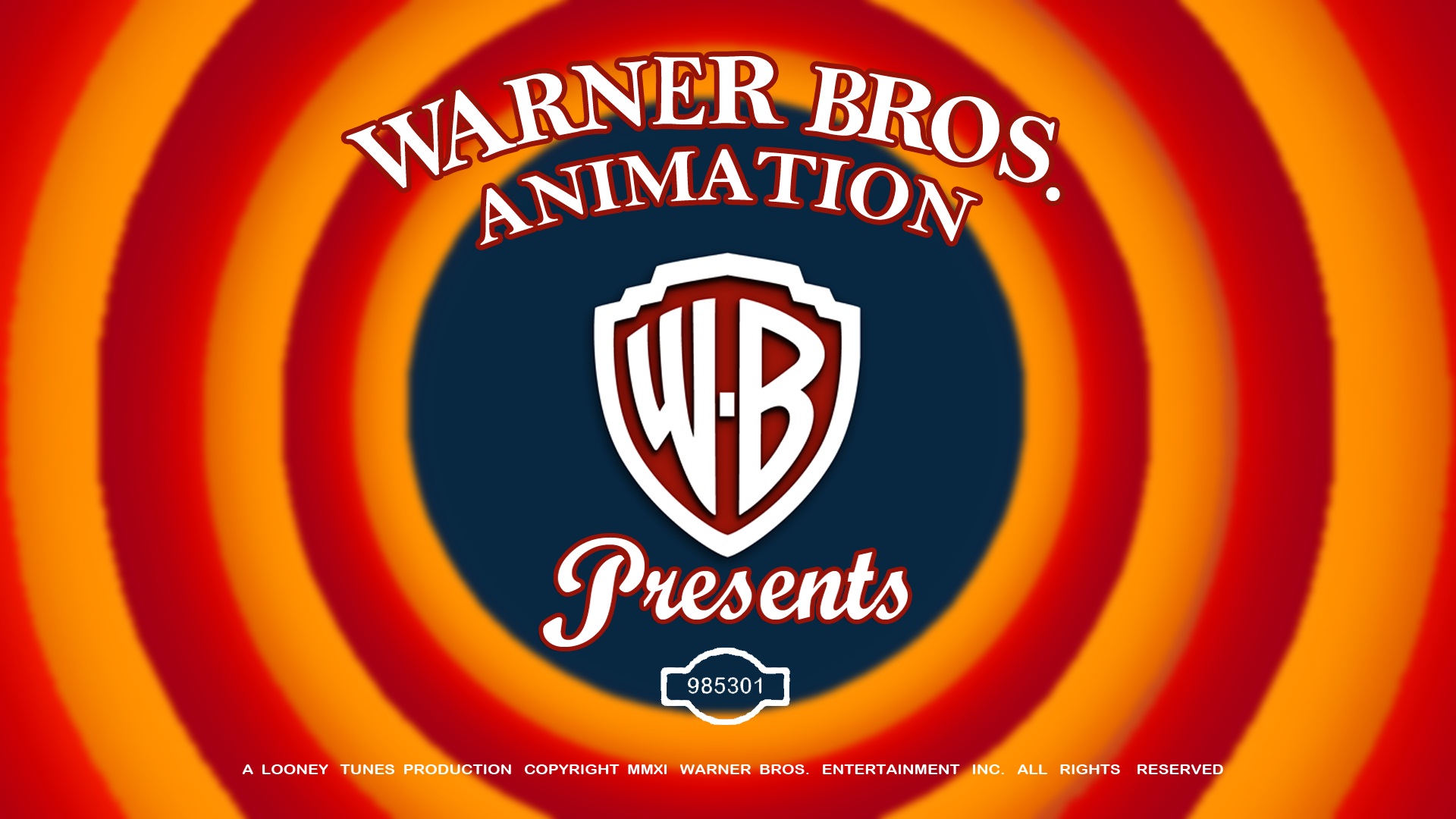 Yesterday, Warner Bros. announced that they have formed a "Think Tank" of talented people to help revive the studio's animation unit.
Warner Bros. Feature Animation has been on and off for many years, after many misguided decisions that were made in the late 1990s and early 2000s. Since the last decade, they have relied on effects company Animal Logic to deliver their big budget animated films to compete with the likes of Disney, Pixar, DreamWorks and several others.
Happy Feet
was a big hit in 2006, but
Legend of the Guardians: The Owls of Ga'Hoole
arrived nearly four years later and did not repeat that success.
Happy Feet
's sequel, not done by Animal Logic, also did poorly.
Animal Logic's next production comes in 2014, the much anticipated
Lego: The Motion Picture
, which sounds like it has a lot of potential on top of being a bona fide fun ride at the flicks. They also have an adaptation of Jeff Smith's
Bone
in the works, but it's currently unscheduled. It seemed like Warner Bros.' future wasn't so ambitious, but after yesterday's
announcement
, the studio now seeks their former glory.
Warner Bros. Cartoons was a top of the line studio during the first Golden Age of Animation, it goes without saying. The Looney Tunes are beloved American icons and continue to entertain audiences over time. They're timeless much like the Disney characters and animated classics, but Termite Terrace never entered the feature animation business. They stuck to making great short films that are still loved and admired today. They left quite a legacy, alongside Disney, the Fleischer Brothers and MGM's animation studio.
After years of minor films and Looney Tunes compilation films (such as
The Bugs Bunny/Road Runner Movie
), Warner Bros. attempted to seriously jump into the feature animation world when the Second Golden Age of Animation began. They fumbled right from the beginning, releasing turkeys like
The Nutcracker Prince
and
Rover Dangerfield
in the early 1990s. Then, many negative factors lead to the cancellation (and later, hacking) of Richard Williams'
The Thief and the Cobbler
. Don Bluth's
Thumbelina
and
A Troll in Central Park
were released by Warner Bros. afterwards, but weren't successful. Where they really succeeded was in the television animation world, delivering great shows like
Animaniacs
and
Batman: The Animated Series
.
Their only successful film was
Space Jam
, which of course did not age well and is only fondly remembered by nostalgic 90s babies. Their best work was Brad Bird's
The Iron Giant
, a critical darling and a true classic, but Warner Bros. killed what could've been a game-changer for feature animation by backing it with a terrible marketing campaign. The film would only become successful on home video afterwards, but it's still unfairly shoved to the side. Why doesn't Warner Bros. Home Entertainment give that a big Blu-ray release?
By the time the Second Golden Age of Animation ended, Warner Bros. did not strike gold alongside the other big studios who were hoping to compete with Disney and to get a piece of the pie. It was tragic, because Warner Bros. helped foster the 1st Golden Age but they didn't do anything to help the 2nd Golden Age continue. The fact that
The Iron Giant
was so badly marketed really says a lot.
Warner Bros. Feature Animation's "Think Tank" is their current plan, or in other words, their version of the Pixar Brain Trust. Who's in it? For starters, Phil Lord and Chris Miller, the directors of
Cloudy with a Chance of Meatballs
(Sony Pictures Animation's most well-received film) and
21 Jump Street
. They're currently directing
Lego: The Motion Picture
, which will be the first film from this newly revived studio (despite the fact that Animal Logic is producing it). Like I said earlier, it has potential and these two scored critical and commercial hits with
Cloudy
and
21 Jump Street
. No doubt it should be worth seeing.
Who else? Nicholas Stoller, whose track record is impressive. He's the director of
Forgetting Sarah Marshall
and
Get Him to the Greek
, and he also wrote
The Muppets
(and will pen the sequel as well). Jared Stern is also part of the group. He provided additional story and screenplay material for
The Princess and the Frog
and
Bolt
respectively, but he co-wrote
Mr. Popper's Penguins
, which got mixed reviews at best. Last but not least are Glenn Ficarra and John Requa, the duo who directed
I Love You Philip Morris
and
Crazy, Stupid, Love.
, but the two also wrote
Cats & Dogs
, their only family film.
So far, this group shows promise, they all have experience and some of them have been in animation and the family film territory before. I'm a bit iffy on some of them being from a live-action background only, partially because I'm not too sure if they understand what makes animation appeal and why someone like Pixar succeeds. I'm just hoping that the team doesn't try to mimic everyone else and that they actually attempt to be bold. To be different.
Termite Terrace did not want to do Disney, they wanted to do their own thing. I hope this team sets out for the same ambitions, because my current problem with the mainstream animation world today is that most of the studios copy the big guns: Disney, Pixar and DreamWorks. Or, they latch into a trend (such as the whole "retro revival" phenomenon) and strike while the iron is hot.
After
Lego: The Motion Picture
, Warner Bros. Feature Animation will offer us
Storks
, which is to be directed by former Pixar animator Doug Sweetland (the director of
Presto
) and is scheduled for release in 2015. Following that will be
Smallfoot
, based on an original idea by Sergio Pablos, who also came up with
Despicable Me
.
Smallfoot
will be written by Ficarra and Requa and will be released in 2016. What these will be about, we don't know, but I expect them to surprise us.
Of course, Warner Bros. Pictures' president Jeff Robinov also made it clear that they'll be aiming for the family film market, which is expected since the Looney Tunes were family-friendly and are enjoyed by people of all ages. He states that he hopes this new team will "broaden the legacy" of Warner Bros. animation.
I for one applaud the studio for making this move, because I had wanted them to compete since they seemed to be left out of the competition field. Like I said, Warner Bros. left a legacy, and they should be competing with the big guns. Paramount launching their own animation studio is their chance to have their own second Golden Age, since their only Golden Age was when they had the Fleischer Brothers.
Right now, I believe we are going through the Third Golden Age of Animation. Just animation in general, while Disney is arguably going through a third Golden Age of their own (or a new Renaissance, whatever you prefer to call it). Warner Bros. and Paramount should do the same and really shape this current age of animation. So far, DreamWorks, Blue Sky, Sony, Illumination, Aardman and Laika have made the 3rd Golden Age successful for everyone. The 2nd Golden Age only had Disney and Don Bluth (early on), but no one else to keep the industry soaring.
Overall, this is great news. Not only is Warner Bros. seeking a new era of success, but the 3rd Golden Age of Animation just got bigger. I am excited to see what Warner Bros. will deliver in the years to come.