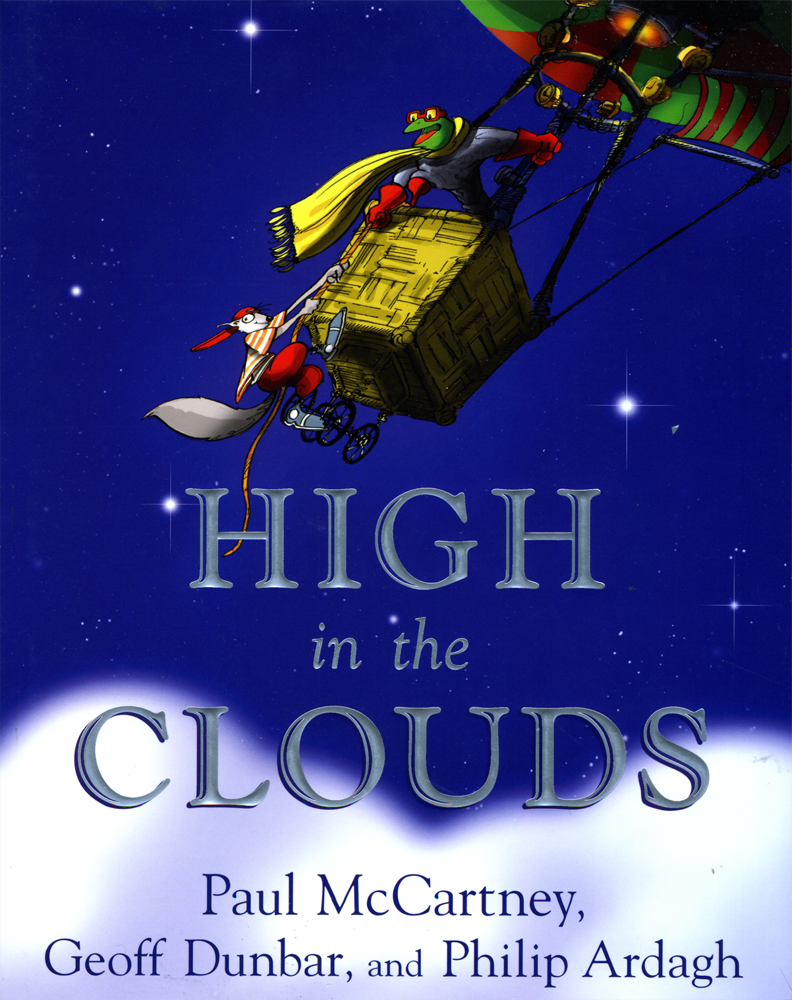 What excellent news... A feature-length animated film based on a Paul McCartney children's book is coming!
Reported by
Variety
today, the film is based on his 2005 book
High in the Clouds
(which was also written by Geoff Dunbar and Philip Ardagh). It's about a squirrel who searches for animal sanctuary Anamalia after his home is turned into an urban nightmare. McCartney will be composing many news songs for it, Disney veteran Tony Bancroft (
Mulan
) will direct it, and
Shrek Forever After
scribe Josh Klausner will pen the screenplay. The film is going to be computer animated, and it's expected to come out in 2015.
McCartney himself said...
"High in the Clouds is a passion project for me. I am thrilled to be working in partnership with Randa Ayoubi and David Corbett at RGH, and David Michael Lynne and Bob Shaye of Unique Features. Working with the highly creative talent at these companies together with Josh Klausner and Tony Bancroft, we will be able to create a warm, funny and moving animated film that will resonate with worldwide audiences."
Three words...
Color... Me... Excited...
It seems like 2015 is going to deliver a diverse palette of animated features - from this to Aardman's Shaun the Sheep to Sony's Ratchet and Clank - to go against the usual stuff and fluff. I'm glad that it's coming so soon, and that it's already going full steam ahead. It'll be great to see an animated feature written by Paul with music by Paul. It's going to be fantastic, and Paul is no stranger to animation. He's tackled the medium many times in his post-Beatles career. Many of the results are quite interesting and worth looking at.

For your viewing pleasure... Two eclectic examples of Paul's past animation work...
What's your take on an animated film based on a book by Paul McCartney featuring new songs by the man himself?