Illumination Entertainment just extended their release slate…
You got to give it to Illumination Entertainment. Whatever you may think of their output, they are on fire right now.
Despicable Me 2
, a $76 million production mind you, is on track to make a gargantuan $1 billion and is already the second highest grossing animated film of all time behind rightful crown-keeper
Toy Story 3
. That came after a string of profitable and sometimes pretty big hits that included the first
Despicable Me
,
Hop
and
The Lorax
. They haven't had a money-loser yet. Universal Pictures called the further adventures of Gru, his daughters and the minions their most profitable film. Ever.
Until now, the two follow-up films were the untitled
Minions
spin-off (coming July 10, 2015) and an untitled original film (opens on February 12, 2016). Those are still in place.
Big surprise, a new original animated feature has been added to their upcoming slate. It's set to be directed by Garth Jennings (
The Hitchhiker's Guide to the Galaxy
,
Son of Rambow
) and it's supposedly going to be… A musical!
Man, a lot of animation studios are firing up musicals. DreamWorks announced Australian-set musical
Larrikins
last year and confirmed their upcoming
Trolls
is also a musical. This might be a response to the success of
Tangled
, but now you'll see more musicals coming thanks to the runaway success of
Frozen
. All I can say is, color me intrigued.
Despicable Me
was good, so I think Illumination has the potential to make a good original film.
This new film will arrive on December 21, 2016.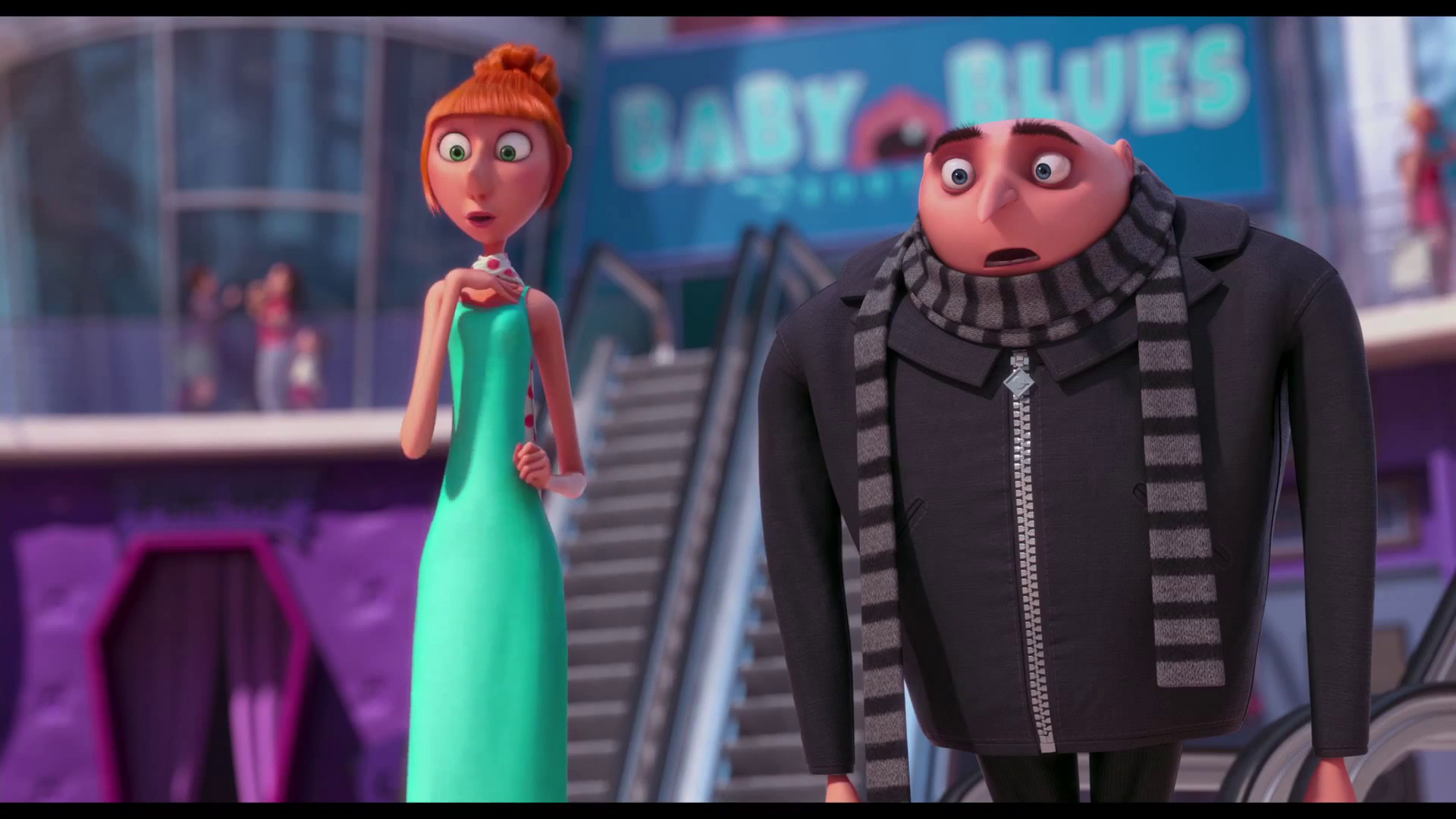 Despicable Me 3
has now been added to the slate, obviously, and it'll arrive nearly two years after the Minion spin-off hits theaters: June 30, 2017.
After that opens, we'll finally get their planned adaptation of
How The Grinch Stole Christmas
on November 17, 2017… A little too close to Pixar's untitled November 2017 release (that opens on the 22nd), but I think it could be alright. After all, it is the Grinch and people really loved the Jim Carrey one, so audiences will flock to see this. They went to see
The Lorax
after all… (I don't like having to remind myself that.)
Yup, Illumination will now start readying two films each calendar year starting in 2016. Can they handle that? I think they can, plus they don't spend too much on their films to begin with. Again, they're a smart studio. Lower budgets and Universal's aggressive marketing is the key to their success, and an occasional good movie. I did like the original
Despicable Me
very much, still need to see the second.
Hop
, I did not see though I hear it was kiddie stuff at best.
The Lorax
was forgettable and it could've done so much more with what it had. Hopefully their next batch of films are at least entertaining and better.
What do you think of Illumination's expanded slate? Looking forward to any of these films? Or are you dreading them? Sound off below!