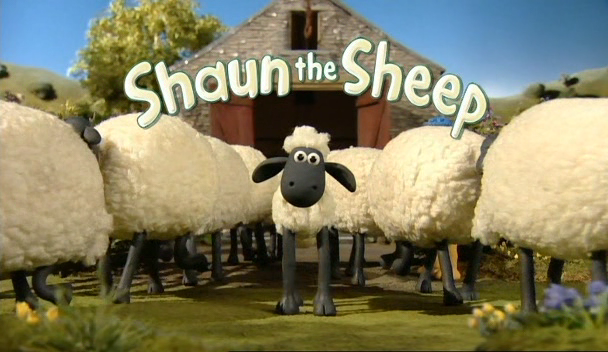 Quite a couple of animated films that are pegged for 2015 lack true release dates for some reason…
The first of which is Aardman's
Shaun the Sheep
.
The UK release date had been determined a while back, as confirmed by the film's director on his twitter: March 20, 2015. However, who is releasing it in North America? Aardman's deal with Sony Pictures Animation most likely ended with
The Pirates!
, since the deal was only supposed to last for three years (it was renewed in 2010), and
Shaun
is nowhere to be seen on their slate or website. Will Columbia or Sony end up giving it a release in North America? Or will a smaller distributor pick it up? (Focus Features? Lionsgate? Open Road?)
Of course, it has to come out in North America. I'd be very shocked if it ends up not hitting US screens, despite the fact that Aardman hasn't had a box office success here since
Chicken Run
. I think someone will end up picking it up for American distribution, but who? It would be horrible not to see Aardman's next in theaters, especially since they have other exciting projects in the works. Also, more and more studios are investing in small scale animation thanks to recent successes like
Free Birds
and
The Nut Job
, the latter's creators already have an animation "lab" set up.
Paul McCartney's animated feature
High in the Clouds
was announced as a 2015 release, but no date has been in stone either. Like
Shaun the Sheep
, it's a UK production. Will it see a theatrical release here in the states? I sure hope so!
Ratchet & Clank
, also announced as a 2015 release, still doesn't have a proper release date either, and it's supposed to be a theatrical release.
Then there's
Sausage Party
, which is still listed as a 2015 release. The cast is in place and everything, so how come Sony hasn't mentioned a release date yet? You'd think they would, since this is an American production and it's from Seth Rogen no less!
I don't know, this all seems very odd. You'd think by now that these films would have true release dates set in stone…
Anyways, here's a rough prediction.
Whatever American distributor gets
Shaun the Sheep
, they will distance it from
The Penguins of Madagascar
(opening March 27th here in the states) and give it a low-key mid-April release.
High in the Clouds
will probably a low-key late summer/early fall release. August/September maybe? October? Maybe a quiet winter release in February?
Ratchet & Clank
is a bit tricky to predict. Summer 2015 is crazy crowded with blockbusters and animated features, so maybe it'll get a late summer release. August, perhaps?
Sausage Party
will probably be a summer release, as it's probably intended to be a
This is the End
-sized hit or something. June, maybe? It's for adults only, so it has that advantage. If it's a June release, DreamWorks'
B.O.O.
and Pixar's
Inside Out
won't really affect it.
Now you're probably asking… Where's
Popeye
? Even though it's been listed as a 2015 release since the day it was pushed back from its original fall 2014 release date, I don't think it'll hit theaters in 2015. I think it'll come out in spring 2016, because Sony Animation already has two films scheduled for 2015:
The Smurfs 3
(August 14th) and
Hotel Transylvania 2
(September 25th).
Sony Animation currently has one film scheduled for 2016, an untitled production that'll open in their usual late September spot. If anything, I think
Popeye
could be an early 2016 release so Sony can have two films to release that year. Either that, or
Popeye
is the fall 2016 release. Who knows at this point…
What do you think?