Speculation over who will be Disney's next CEO has bubbled up recently…
The LA Times writes…
"Anne Sweeney's announcement this week that she will step down as head of Disney's media networks, including ABC-TV, could help set up important moves on a corporate chess board as Disney prepares for bigger and more dramatic changes.
Iger agreed last summer to stay on as CEO through June 2016, 15 months longer than initially planned. That has extended the day of reckoning for choosing his successor, who many think will be either Chief Financial Officer Jay Rasulo or Thomas Staggs, who runs the theme park division.
Sweeney was not considered a top contender, but her departure could now give Iger an opportunity to test another executive in the TV division, where Iger himself earned his stripes. At a company like Disney, with 175,000 employees and $45 billion in yearly revenue, the board would typically consider outside candidates as well — as it did in 1984 when it hired Michael Eisner."
Please… No one from the TV division. No one. Need I bring up Rich Ross?
It's now being suggested that Sheryl Sandberg might be in the running for the CEO position, alongside CFO Jay Rasulo and theme parks head Tom Staggs. Who is Sheryl Sandberg? She's the COO of Facebook, and she's been on Disney's board of directors since 2009.
Can she run The Walt Disney Company? Does she have creative vision? Is she not as big on franchising as good ol' Iger is? Who knows, but it's also possible that Iger's tenure will be extended again. His is set to step down in June 2016, so hopefully we get a good idea of who will take the throne.
Out of those three, since I know very little about Ms. Sandberg, I'm going to go with Staggs. Kathleen Kennedy (an ideal choice) has been out of the question for a while, ditto Chairman Alan Horn. Or maybe some unexpected face will come in and take the Mouse House by storm, someone who isn't on the radar at the moment…
'Metegol' Arrives
The Weinstein Company has picked up the Spain/Argentina animated film Metegol (a.k.a. Foosball) and will release it in the states under the title Underdogs on August 27th. First off, I'm glad that this little film (Latin America's most expensive animated feature) will finally get a release here. However, the new title is so dull. How come they couldn't just call it Foosball? Pretty much everyone in America knows what foosball is. I also won't be surprised if Harvey Scissorhands alters it in some way, or a poor dub is given to us.
That being said, I'm glad it's getting a release. Weinstein is also distributing Paddington (based on Paddington Bear, of course) on December 12th, which is a live action film with a CGI version of the titular character, but it shows that the Weinsteins are trying to get back on the family entertainment/animation ball. Last year, they were supposed to distribute three animated features (Leo the Lion, The Trick or Treaters and Santapprentice) that strangely disappeared.
Any Good?
I also happened to catch an animated film that was released last year for the first time, thanks to Netflix. It was none other than DreamWorks'
Turbo
, their unfortunate money-loser snail film from last summer.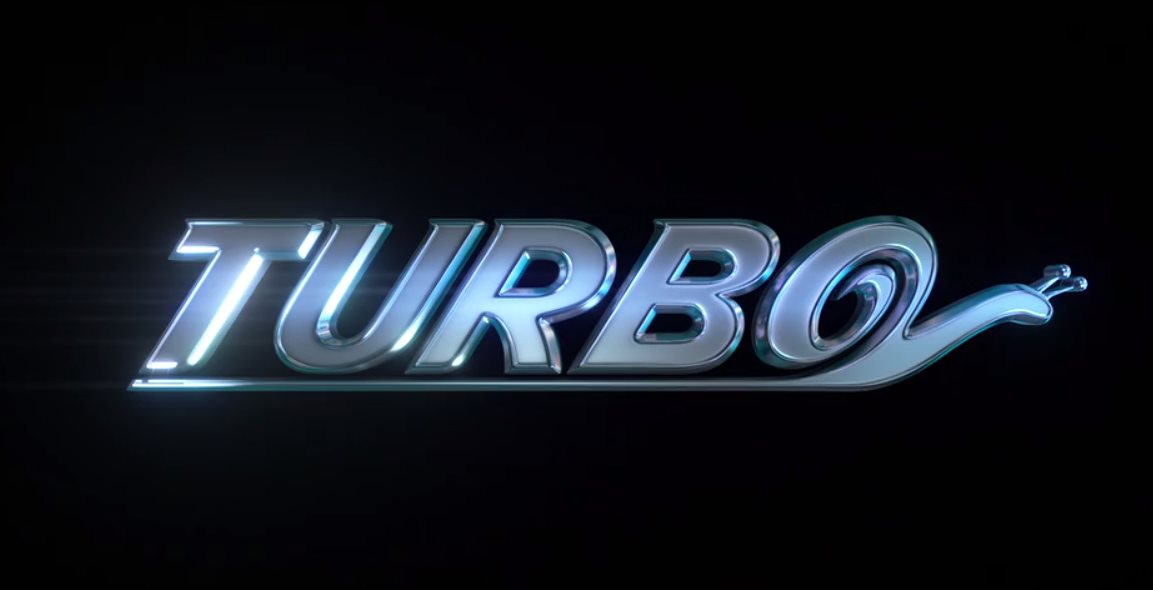 Is it good? Great? Bad? Mediocre?
It was simply decent. It was a lightweight feel-good flick that didn't really have too much to offer. The characters and the main story are just kind of there, though the script does have funny moments. The color work is nice, but I felt that the super-realistic animation style didn't do the weird premise any justice. Now the animation does look fantastic (this is DreamWorks, after all) but I would've preferred a more experimental and perhaps minimalist style for this kind of film. Like critics have noted, it really does not go all out with its strange premise… It should have, because when it shows that it might just do that, it's actually really fun to watch.
There are surreal bits and odd little moments that really stuck out. The climactic race sequence has some of those, and great camera work on top of that. (It must've been really cool in 3D, given DreamWorks' dedication to the gimmick.) The story isn't any great shakes, but you root for the main character who is pretty likable. Again, it's all very simple but thankfully it's consistent and it doesn't talk down to you, as it was much more polished and straightforward than the frenetic sloppiness that was
The Croods
.
What didn't work? Well, there were some cringeworthy parts that reminded me of 2004-era DreamWorks. You know, stuff like
Shrek 2
and
Shark Tale
. Films that were littered with pop culture jokes and forced hipness, but the film wasn't really using today's pop culture for those jokes… They were going back to last decade to regurgitate humor that wasn't funny the first time. All I had to ask was… Why?
Other than that, it was an enjoyable watch that leaves you feeling good. It's bland, it doesn't really have much to offer, but I'd say it's worth checking out. There's not much else I can say, because it was just kinda plain and forgettable, yet it was pretty entertaining at the same time. Kind of a candy bar in terms of animation; it's no gourmet meal but it's still tasty.
Okay, I'll give it points for "Wow that snail is fast!" Also, I liked the little if not predictable twist at the end. (The marketing spoiled it. Way to go, Fox!)
Frozen
is just a few millions away from outgrossing
Toy Story 3
and becoming the highest grossing animated film of all time. Talk about a box office comeback!
Now let's just hope that Disney's suits (especially Mr. Iger) don't view films like
Big Hero 6
and
Zootopia
as disappointments just because they don't make $1 billion at the worldwide box office. Nowadays at Disney, long-term success doesn't seem to be relevant. If it's not making big bucks at the box office, right out of the gate, it's viewed as a weak leg. (Though they are content with Marvel's non-
Avengers
films not making
Avengers
-sized totals.) The rebooted
Muppets
film series is probably not going to continue at this rate, since the first one didn't set the world on fire and the sequel is doing even worse. Hand-drawn animation was quickly torpedoed just because
The Princess and the Frog
was a modest success. (Something other animation studios, especially traditional animation houses, would kill for.) Big budget tentpole blockbusters that are original or risky aren't on the agenda either, unless
Tomorrowland
does really, really well. But for now, we have to endure live action retellings of stories Disney already told.
So hopefully Disney doesn't treat
Big Hero 6
and
Zootopia
like
Pocahontas
and
Hunchback
.
Frozen
made $1 billion, many films don't make that much. Not every animated film is meant to be that huge,
Frozen
happened to be that once-in-a-lifetime gargantuan hit. A real case of the stars lining up, much like
The Lion King
. Disney was foolish to deem films like
Pocahontas
,
Hunchback
and
Mulan
as disappointments despite the fact that they were still big hits at the domestic and worldwide box office. All
Big Hero 6
and the future films need to do is double their budgets and make a lot in merchandising, that's all Disney's suits should be expecting.
But I bet they'll disappoint all of us and expect each new film to make
Frozen
numbers. Doesn't work that way, guys…
Speaking of which… Why don't we know anything on
Big Hero 6
's cast? We know who's playing Nick Wilde in
Zootopia
, we know most of the cast for Pixar's
Finding Dory
… Both 2016 releases. But nothing on this.
Bizarre.