Disney's chairman reveals some things, Hollywood goes bonkers again and an update on an animated classic's impending Blu-ray release…
Disney Slate Update
Walt Disney Studios Chairman Alan Horn spilled some beans today regarding Marvel, Lucasfilm and live action productions… And also the status of a
Frozen
sequel.
He confirmed that the recent desert filming for
Star Wars: Episode VII
was "second-unit work", while saying that the budget will be in the $175-200 million range, which seems about right. Marvel's films as of late have cost between $170-200 million (Disney went the extra mile with
Iron Man 3
, while not going overboard with Thor and Cap's budgets), so yeah…
Horn had said during Disney's presentation at CinemaCon 2013 that the company wanted a
Star Wars
film released every year, preferably in the summer. However, that plan was slightly derailed because
Episode VII
logically wasn't going to be a May 2015 release. Still, the studio plans to release
Episode VIII
and
Episode IX
in 2017 and 2019 respectively, with two character spin-offs coming in 2016 and 2018 respectively. Horn mentioned that they'll either do May or December dates for future films, it just depends on whenever the scripts are ready. No rushing now, Disney.
Moving onto Marvel, Horn spoke about the
Captain America 3
release date. He says the company is "struggling" with the release date, but Marvel Studios President Kevin Feige made it clear that the super soldier isn't moving from that spot despite the fact that Warner Bros. now plans to open their untitled
Man of Steel
sequel/Batman and Superman team-up film that day. (For those who don't know, Marvel claimed the date first for an undetermined project.) Warner Bros. is most likely going to move their film by the end of the summer. Marvel has pretty much won…
Captain America: The Winter Soldier
is ready to cruise past
Thor: The Dark World
and collected $205 million as of today - only 3 1/2 weeks into its run. Worldwide, it sits at $603 million. $700 million is perhaps in play, and it'll be quite funny when it outgrosses the God of Thunder's second outing. ($206 million domestic / $644 million worldwide) The first
Thor
beat the first
Captain America
both domestically and worldwide back in 2011 for obvious reasons.
Thor
's fantastical setting and whatnot was a bigger draw overseas than the World War II-set action story about a guy who calls himself Captain "America", but the America guy is beating the Asgardians worldwide this time.
It seemed inevitable too, given the much stronger marketing that made the already good-looking film look awesome.
Thor: The Dark World
, while good, was rushed and underwhelming in some ways. This film on the other hand really lived up to the hype and for some - myself included - it is the best MCU film to date. My audience applauded three times, if that counts for something.
Guardians of the Galaxy
, I think, is a guaranteed hit at this point despite how risky the whole project is.
Age of Ultron
is bound to destroy the records set by its predecessor. Marvel's on top of the world…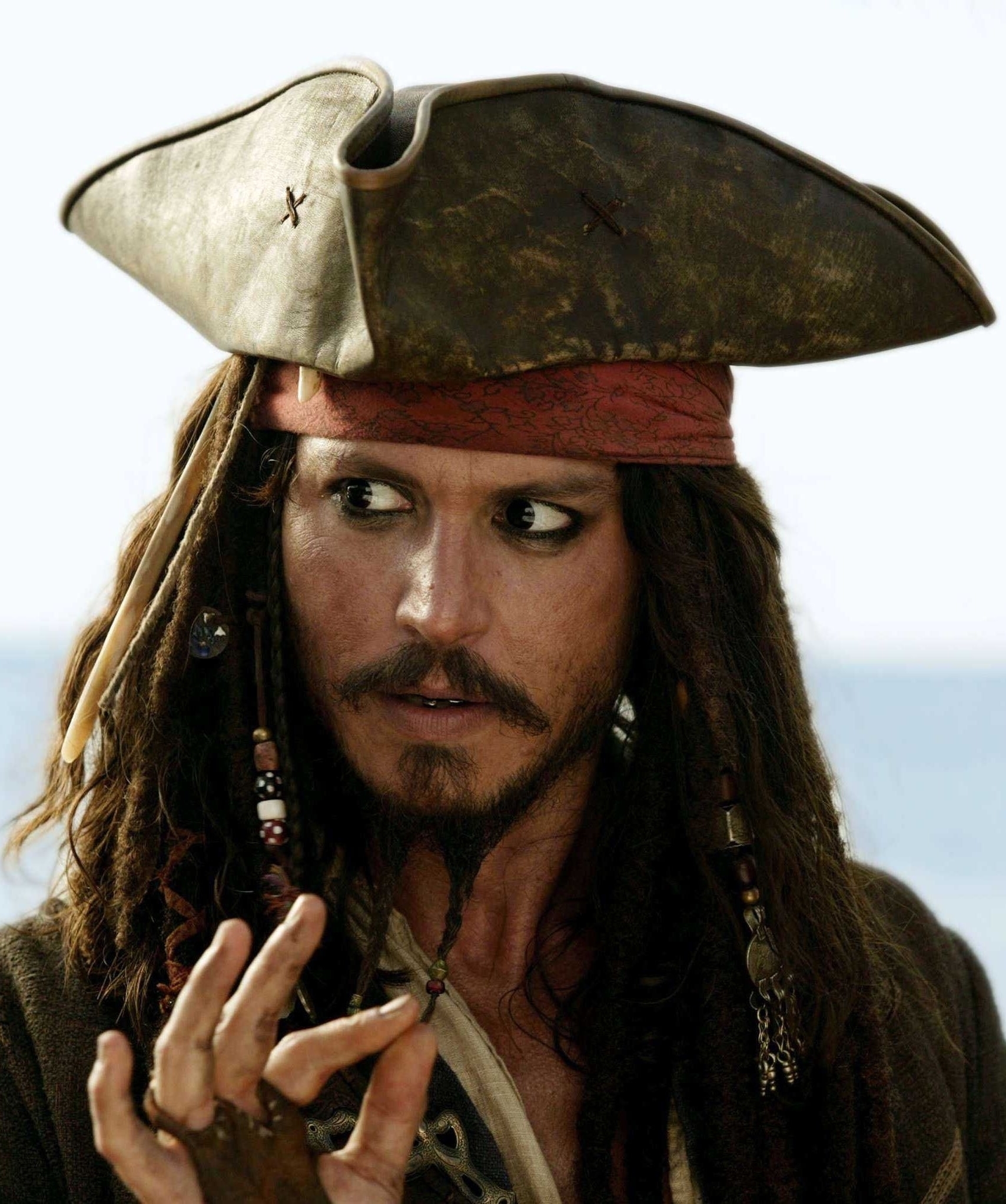 Horn also gave us an update on the seemingly ill-fated
Pirates of the Caribbean: Dead Men Tell No Tales
…
This fifth installment was originally pegged for a July 2015 release, and it's still set to be directed by the duo who directed
Kon-Tiki
: Joachim Ronning and Espen Sandberg. However, Disney ended up removing it from that slot last fall and now it seemed like the film would be a summer 2016 release. Horn said that he hasn't seen a script that's ready to be approved yet, which adds to what Disney CEO Bob Iger said not too long ago at the shareholder conference about the script not even being finished.
So does this fifth installment sink or swim?
From what I'm hearing, it just won't make it. The previous film - which pretty much got the same reception the other sequels got - grossed $1 billion worldwide, but it scored the lowest domestic total in the series. It had grossed $241 million, and it was also the first film in the series to be released in 3D and IMAX 3D, so the attendance drop was pretty steep. Audience interest has definitely waned, but a fresh new
Pirates
film could keep the series afloat. The question is… Is it really necessary at this point? If it is made, will audiences even care?
If it swims, it's probably going to get a summer 2017 release. 2016 is a little too crowded now.
Alan Horn then also said that a sequel to
Frozen
hasn't even been discussed yet…
As I've explained a few times
, I don't think one will even happen.
Remember, we're getting another musical fairy tale adventure in two years (
Giants
) that'll function as a
Frozen
sequel, just like how
Frozen
functions as a
Tangled
sequel for audiences. Ya know, the way Walt Disney did it. He didn't make
Snow White 2
, he made
Cinderella
. He didn't make a sequel to
Lady and the Tramp
, he made another dog film,
One Hundred and One Dalmatians
.
If anything, we'll get
Frozen
short films or a TV series. Maybe Disney should go back to making TV shows based on their films, like they did in the 90s with
The Little Mermaid
and
Aladdin
.
Hollywood Hates Us?
Whenever a fresh new concept or idea catches on in movie land, what ensues is something I call the "monkey see monkey do" effect. Hollywood execs seem oblivious as to why that movie does well, and thinks that copying what it did will guarantee an instant success.
The Lego Movie is unfortunately the latest victim of this cycle, as a certain someone is trying to get a movie based on Marshmallow Peeps in the works… That's not even a toy!
Adam Rifkin, director of movies like Detroit Rock City and writer of schlock like Underdog, wants to make an animated feature based on these candies and hopes it'll spin off a TV show as well. The plot involves dioramas on a contest night, and one of the peeps is misplaced and goes missing and explores different dioramas representing different fantasy lands… Okay I can't keep from laughing.
No, just no.
You know, this isn't going to help feature animation one bit. It's going to keep animation in its current doldrums, while innovators like LAIKA, Aardman and independent studios in Europe continue to have trouble rocking the medium out of those doldrums. A Lego Movie-esque film about Peeps? I'm sorry, just no…
I'll gladly eat crow if it turns out to be somewhat decent or good, but really? Just… Really? Like, how will it possibly be for adults? If it's a kiddie-only film, then what's the point of releasing it in theaters? Yeah, no offense to Mr. Rifkin, but this sounds like a bust. At least Seth Rogen and Evan Goldberg's Sausage Party knows it's ridiculous and is supposed to be a spoof of today's animated features…
The Belated Blu-ray

Sad that The Iron Giant still isn't on Blu-ray? Well, Brad Bird recently tweeted an update on the set…
The Iron Giant should be getting a Blu-ray soon, the problem is… Warner Home Video just wants to put out a barebones discs, while Brad Bird has bigger and better ideas. Power to him, this is not only his first film, but one of the greatest animated films ever made. The story of what happened to this film back in 1999 is enough to make an animation fan blow their stack, and the film really needs to find a bigger audience.
Also, it turns 15 this year.
"@SeriousBug: Any idea when we'll see The Iron Giant on Blu-ray?" WB & I have been talking. But they want a bare bones disc. I want better.
— Brad Bird (@BradBirdA113) April 23, 2014
"@TheTrekNerd: Us consumers want better too. It's a classic, not fodder for the $1.99 bin at the grocery store." Let them know; @WBHomeEnt
— Brad Bird (@BradBirdA113) April 23, 2014
I hope our tweets to WHV help convince them to give us this classic on Blu-ray with all the bonus features from the DVD plus ones that Bird might be adding, if he gets his way. Want to contribute?