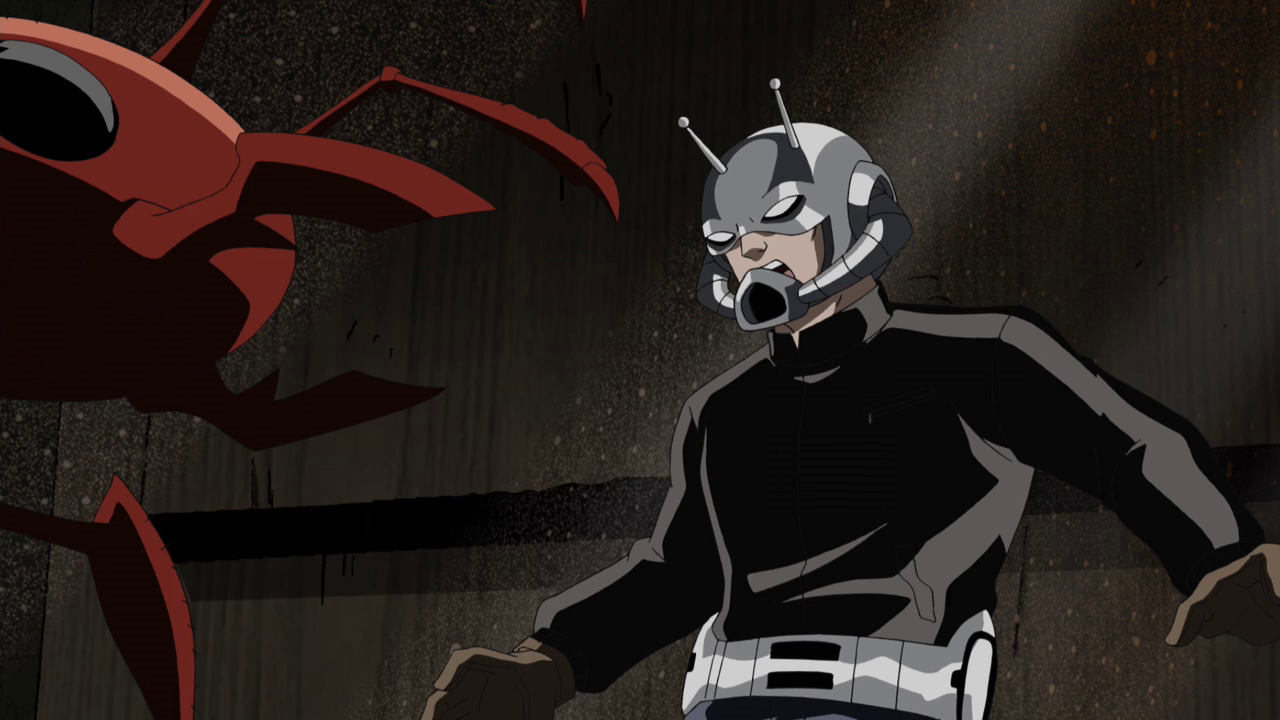 Marvel Studios is having a problem with
Ant-Man
, and it sure isn't an ant-sized one.
It's been days since Edgar Wright walked from his long-gestating take on the Marvel character, and three directors were being considered yesterday: Ruben Fleischer (
Zombieland
,
Gangster Squad
), Adam McKay (
Anchorman
1 and 2,
The Other Guys
), and Rawson Marshall Thurber (
Dodgeball
,
We're The Millers
)...
This morning, Adam McKay got the gig... Only to exit abruptly, saying that he couldn't do it because he was committed to other projects. So now it's back down to Fleischer and Thurber. At this point, I don't care who they pick out of those two, because
Iron Man
and
Captain America: The Winter Soldier
proved us that anyone can take on a Marvel superhero movie. Jon Favreau? The
Elf
director? Who would've thought he would make a decent
Iron Man
movie or a superhero movie to begin with? It turned out to be fantastic! The Russo brothers? For a darker
Captain America
sequel? They made what is, in my opinion, the best of MCU movies so far.
So I won't doubt Fleischer or Thurber, whoever they pick. They're working off of a script that's partially written by Edgar Wright and Joe Cornish, and a lot of the movie was storyboarded and mapped out...
However, people are wondering... Should Marvel just cancel the film?
No, if anything, they should push it back. July 2015 is nearly a year away, they need to take their time and evaluate the script and film itself in its current form before making any decisions. This project has been boiling for a long time, and they can't just scrap it. I bet a good amount of money went into the development alone, plus they already got something of a cast, test footage was made years ago and several other things.
Where could it go to, though?
August and September seem like a no-go, and November-December is crowded:
Bond 24
,
Hunger Games
, animated films,
Episode VII
, etc. Also, no to 2016. October can be a hot spot for big films. Just look at
Gravity
! Or heck,
The Lego Movie
in February!
Here's what I think should be done. Push it back to October 9, 2015... Boot Jon Favreau's
Jungle Book
movie out of that spot and have it replace
Alice: Through the Looking Glass
, which is currently set to open May 27, 2016, the same day as
X-Men: Apocalypse
. (Disney got the date first.) However, Disney should move
Jungle Book
to April in order to distance it from
Captain America 3
and competition like
X-Men: Apocalypse
. I have a feeling one of the two animated films set to come out on June 17, 2016 will move to May 20, 2016 (either
How To Train Your Dragon 3
or
Finding Dory
), so late May should be a no-go at this point for Favreau's film.
Here's what I think could work out...
Ant-Man
- October 9, 2015
The Jungle Book
- April 1, 2016
Captain America 3
- May 6, 2016
How To Train Your Dragon 3
- May 20, 2016
X-Men: Apocalypse
- May 27, 2016
Finding Dory
- June 17, 2016
Alice: Through the Looking Glass
- July 8, 2016
Batman v Superman: Dawn of Justice
- July 22, 2016
Marvel Untitled #2 - November 11, 2016
When Warner Bros. announced that they were intending to release
Batman v Superman
(that title is horrible, if you ask me) on May 6, 2016 - the same day Marvel plans to release
Captain America 3
which was back then not yet determined - I predicted that they would ultimately end up moving the film to the traditional mid-July spot where
The
Dark Knight
and
The Dark Knight Rises
had done so well, ditto Christopher Nolan's
Inception
. Disney is not willing to budge, they got the date first. WB will end up moving, and also finding a new spot for their
King Arthur
movie they currently have planned for a 7/22/2016 release.
With Batman and Superman moving to 7/22/2016, Disney will move Marvel's second untitled 2016 release - currently pegged for 7/8/2016 - and move it to the fall, since
Thor: The Dark World
fared well in November. What will take the 7/8/2016 spot? The
Alice
sequel.
The Jungle Book
's April date, again, distances it away from the May blockbuster bonanza.
Movie studios may secure dates early on, but things always change - things like the Edgar Wright departure happen. Things shockingly get pushed back or forward, slates change at the last minute even! It's just so unpredictable, you never know what's gonna go or what's gonna change. However, this is currently what I think will happen. What do you think?