In an unexpected twist, Disney's live action studio is planning on
making a film
based on the science fiction novel
A Wrinkle in Time
. Something they hadn't adapted into a live action film before, something new! Shocker! (Before you say anything, yes I know Disney adapted it into a TV movie back in 2003.) Jennifer Lee herself, writer of
Wreck-It Ralph
and director/writer of
Frozen
, will pen the script - as the novel was a favorite of hers when she was young. This all adds up, because Lee did talk about getting around to making a sci-fi film, perhaps even direct one and break the mold. While Disney hasn't named a director yet, it's very possible that Lee will also get the gig.
Will this be followed through? Or is it another unfortunate cool project that'll be sidelined by another [insert live action remake of Disney animated classic here]? More this, less live action Dumbos/Maleficents!
Speaking of which, Alice in Wonderland: Through the Looking Glass has its full cast and begins filming soon, after months of hush-hush. One thing is for certain, Disney shouldn't open it on May 27, 2016… That's when X-Men: Apocalypse opens, and even though they got the date first, April 2016 is open for them. Move there, Disney…
We're hearing more rumblings about Sony's
Amazing Spider-Man
series… Rumblings that surprisingly suggest promise, but skeptical me is still wondering.
Deadline has revealed that Sony is looking to really restructure this series, from "top to bottom". They even had some corporate shake-ups recently.
The Amazing Spider-Man 3
, as I had expected months ago, had been delayed from a summer 2016 release to an unspecified 2018 release. Reports say that the four-year gap gives them a lot of time to rethink things.
First off, Sony plans on making a female-centric film in this series. It's obviously going to be about Black Cat, her alter ego Felicia Hardy appears as a minor character in
The Amazing Spider-Man 2
(and judging what's been seen and heard, she was supposed to have a much more prominent role in earlier versions of the film) and could also possibly be in
Sinister Six
, which will be the Sony Spideyverse 2016 release. It's also possible that Spider-Woman could be a star, or could appear in the series, among other gals in the Spider-Man comics.
The Venom movie is apparently moving ahead to, now apparently titled
Venom Carnage
. This implies that Carnage will indeed be in the series, and it's possible that the Black Cat film is a 2017 release. Maybe it'll share the year with the Venom film if both are more than ready, or rushed and ready. All of this will fill in the gap while the next Spider-Man film brews…
While it's great to see the studio at least trying to evaluate what went wrong with
The Amazing Spider-Man 2
and the series as a whole, I feel they're not going to make any real improvements.
Avi Arad is still there, and he'll be producing all of these films.
Also, the announcement to do a female-centric Spider-Man film so soon (I assumed a Black Cat movie was now out of the question, would not happen, or if it did it would arrive after 2018) makes me wonder: Are they doing this just to capitalize on the recent events regarding superheroes? You know, the new female Thor in the comics, Kevin Feige being questioned about the lack of female-led MCU films, and Wonder Woman's presence in
Batman v Superman
? Or how about a good chunk of
Guardians of the Galaxy
's opening weekend gross coming from women? It's almost like they just got the idea after all that news came about, instead of actually thinking of a game plan.
At the same time, it's really not going to make up for
The Amazing Spider-Man 2
entirely and what it did to this series. They hastily killed off Gwen for the sake of doing it (should've saved that for a third film), threw in too many new characters and subplots, and essentially obscured what should've really mattered: Peter Parker, his relationship with Gwen and one major villain! Because of all that, the series has lost its compelling edge and luster. Yes, I happened to like the first one and was anticipating where this new series would go…
I won't rule out the possibility of Sony turning the ship away from the proverbial whirlpool-o-doom, but considering that Arad is still there and what happened with the last three films, I'm not going to hold my breath. Box office is going to play a major part, of course.
Sinister Six
will have to be a success in order for Sony to keep the train moving, if it doesn't fare too well, we all know what will happen. Sony will try yet again to reboot the series, only for Arad and his meddling cronies to mangle it up again. History repeating itself…
On a minor note for animation, the
Clifford the Big Red Dog
film is still a go. Originally it was supposed to be done by Illumination (
Despicable Me
,
The Lorax
) but they dropped the project and others in favor of more original stuff. It's being released by distributor Universal, though, but it hasn't been said who will do the animation. The film will be, no surprise, a live action/animation hybrid. How about this? Take a major risk and not only keep toilet humor and pop culture references out of it entirely, but also have Clifford not speak. Give it a real
How To Train Your Dragon
vibe and actually make something decent…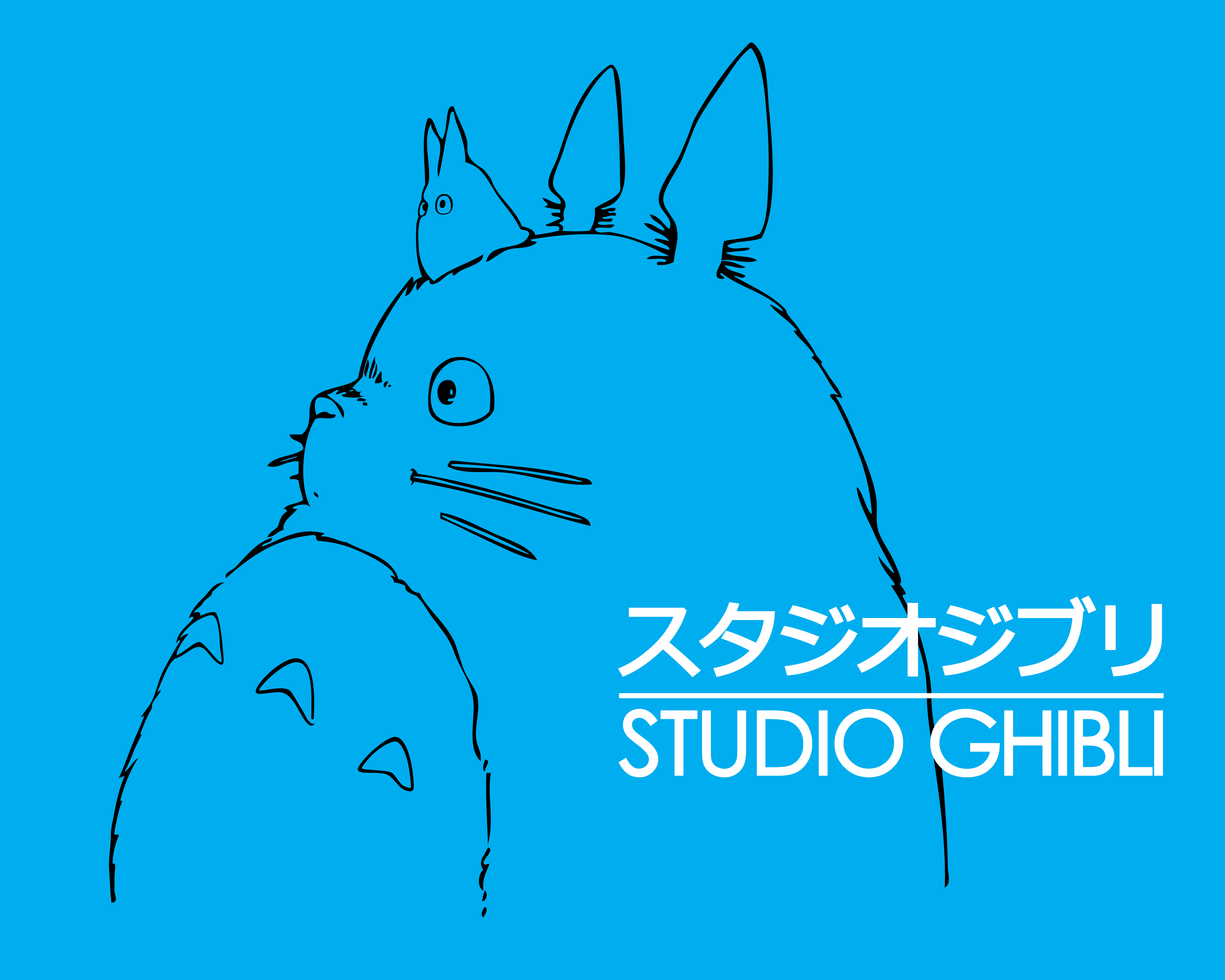 Now… Studio Ghibli…
We were all shocked at first. Rumors strongly suggested that the studio was closing up shop and ceasing animation production for good.
That isn't so
, Studio Ghibli is instead scaling back and going on hiatus. A hiatus like this that is apparently the norm within the Japanese animation industry, and EW points out that they were able to avoid it for a long time due to a streak of hit films. One of their recent releases,
The Tale of Princess Kaguya
(which we are getting on October 17th), was unfortunately a money-loser at home. The other problem is, Japanese animated films just don't fare well here in general. If that weren't the case, Studio Ghibli's films would do even better than they normally do. (
The Wind Rises
may have made a paltry amount here, but in Japan it made over $200 million.)
However, the misunderstanding goes to show how doom-n-gloom is so easily spread on the Internet. One minor misinterpretation of a non-English interview and boom, everyone was convinced that it was over for the great studio and that traditional animation was really on the skids. Oh, and some unneeded hyperbole along the way.
I was initially worried too, but I'm glad the truth is out.
Also, I'll weigh in on the recent
Ghostbuster
news. If Sony does indeed go for a reboot that has nothing to do with the first film, the sequel and the 2009 video game (which is arguably a "
Ghostbusters
III"), I'm okay with that. Leave the original storyline alone, start fresh and new. Harold Ramis is dead, Bill Murray wants no part - no need to do a sequel featuring just Dan Aykroyd and Ernie Hudson. Also, the plan is to apparently introduce an all-female Ghostbusters team in said reboot. Well, why not? That'll really differentiate it from the original, and in a good way. Bring it on, I say. Paul Fieg (
Bridesmaids
) has been courted to direct, but as others have said, why not a female director instead? If this plan goes forward, I guess we can expect the movie some time in 2016.