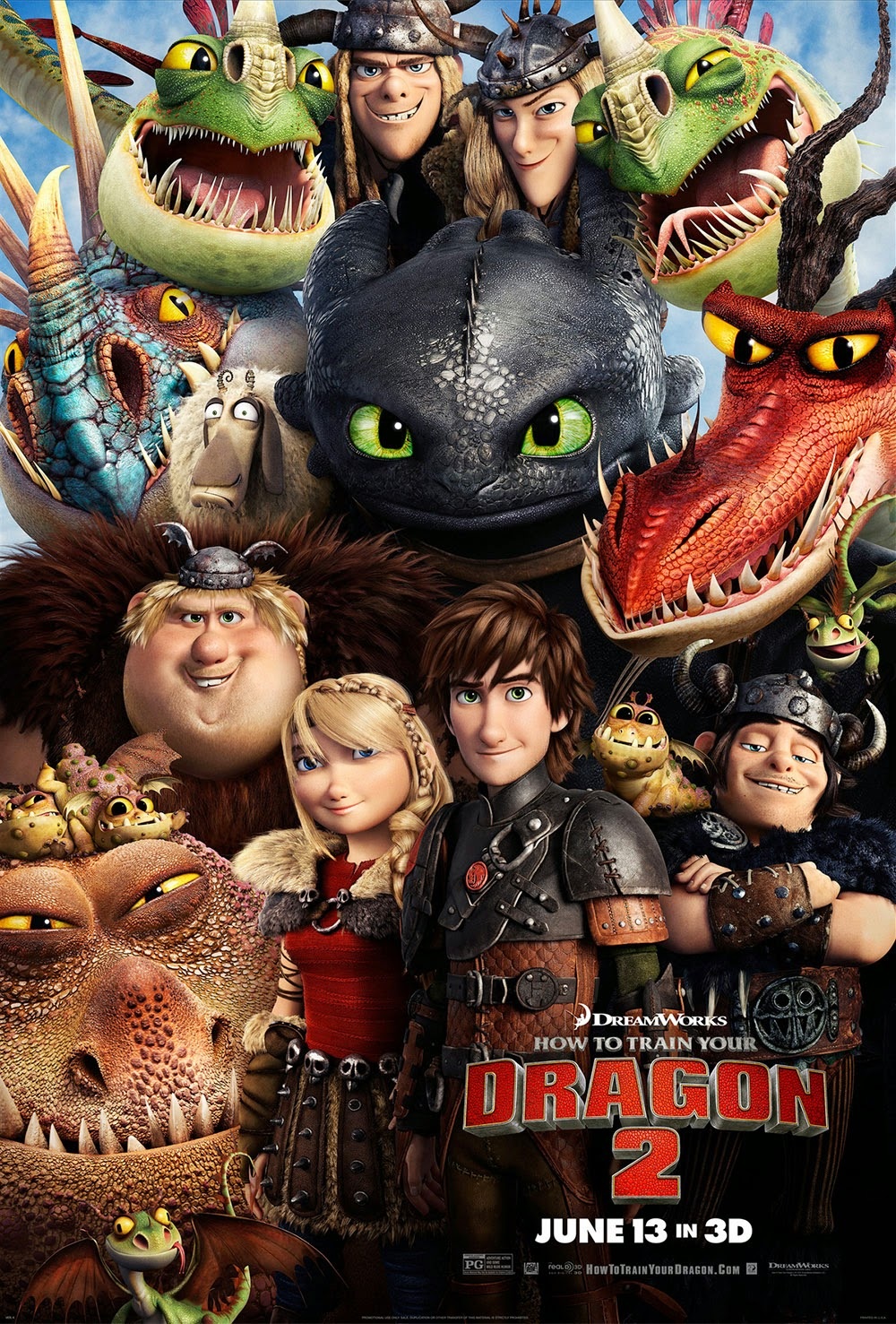 How To Train Your Dragon 2
is by all means a success, but as of this week it's more than that…
The sequel has opened in every market now, the final one being Italy earlier in the month. Now that it's out everywhere, its overseas total has rocketed. Its non-domestic gross alone is currently $414 million, which is just $80 million behind the first
How To Train Your Dragon
's final worldwide gross. Wow! I'm happy to see audiences from across the Atlantic and Pacific eating it up, and I can't fathom why audiences from my country mostly avoided it, especially when part one was such a big sleeper hit here…
It's also a trailblazer in China, as it has made a fantastic $50 million, just right below
Despicable Me 2
, and it just opened there weeks ago. How much higher will it go? Is $100 million in sight there? Maybe, maybe…
It's basically
Kung Fu Panda 2
all over again. Awesome sequel that a ton of people love, opening weekend caused by poor marketing that made the film look like more of the same, a terrible release date that pitted it against a film that sucked a lot of teens and adults away, decent legs in the states, went over like gangbusters overseas.
How To Train Your Dragon 2
now soars with $585 million, it'll be a matter of days when it tops $600 million… And who knows how much higher it'll go from there.
By all means a smash, unexpected domestic box office performance aside. Yes a lot of us expected the sequel to fly beyond its predecessor the way
Toy Story 2
and
Shrek 2
did, but unfortunately it wasn't the mega-smash it was expected to be in the US. Again, poor marketing and audience disinterest, this by all means should've had excellent legs since there was little-to-no competition. The four-year gap wasn't much of a problem, I think, neither was the existence of the TV show. The marketing failed to make the film look like something worth checking out in the theaters, obviously it didn't work on a lot of audiences coupled with the "see it for free" mentality thanks to the TV show being there. A 3.4x multiplier is good, but nothing too special for an animated family film, considering that the first film scored a rare 5x multiplier…
Oh well, it didn't quite destroy here in the states but it's a worldwide winner for sure, and it may just remain 2014's biggest animated film internationally. The only potential dethroning candidates, I think, are
Big Hero 6
and
Penguins of Madagascar
.
This blogger also thought that the film is DreamWorks' best to date and if it's still playing in your area, go see it!