First up, Disney hits Comic-Con… In New York!
Yes, I was a little disappointed that the Mouse House didn't show up at SDCC this past summer, but they are making up for it. A lot of studios didn't show up as well, and it's been suggested that some studios don't want to present at Comic-Con due to marketing costs, all going into films that may not appeal to wide audiences. (films like
Scott Pilgrim vs. the World
come to mind.) It could be other issues too, such as the legal ones that SDCC is facing right now.
Whatever the reason, it's possible that many studios will invade NYCC, which would be wonderful since I'm an East Coaster myself.
For now, we know that Disney is bringing some loaded guns.
Walt Disney Animation Studios will present
Big Hero 6
again, and hopefully they'll unveil some of their future stuff. Pixar is showing up as well. What Pixar will be presenting, I have no clue. It'll probably be some real footage from
Inside Out
, perhaps something about
The Good Dinosaur
, which appears to have not entered the actual animation stage yet. Maybe even more on their upcoming slate, from details on Lee Unkrich's 'Day of the Dead' film to perhaps
The Incredibles 2
.
Best of all, Brad Bird's next film
Tomorrowland
will be getting its marketing launch here. I keep worrying that Disney marketing will just bury the May 2015 release (it's sandwiched between
Avengers: Age of Ultron
and
Inside Out
, indicating that Disney just doesn't care about it), considering the fact that the live action studio is now tasked to do
Maleficent
and
Alice in Wonderland
2010-esque rehashes of what Disney already covered as animated classics, which is really a response to
John Carter of Mars
and
The Lone Ranger
bombing. It literally translates to "Death to original live action films!" That's the way the studio has been lately…
But maybe, just maybe they get
Tomorrowland
's marketing right and the film is a hit, making Disney re-think the live action studio's generally unexciting slate. One does not simply badly market a Brad Bird film. I'll give WB circa 1999 a slight pass because
The Iron Giant
was Bird's first, but now he's a household name and everyone knows he's a genius, so no. Don't screw this up!
Now I have something to look forward to next month…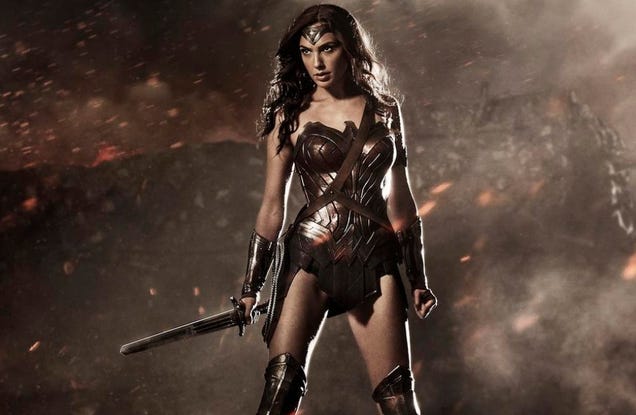 Warner Bros. and DC have registered the following domain names:
JusticeLeagueFilm.com
ShazamMovie.com
WonderWomanTheMovie.com
AquamanMovie.com
This actually lines up with the WB/DC slate predictions I made last month:
Aquaman
(8/5/2016)
Wonder Woman
(6/23/2017)
Justice League
(11/17/2017)
Shazam
(3/23/2018)
I think that slate would work out so well, because Wonder Woman and Aquaman are being introduced in
Batman v Superman
, so two films focusing on them alone - thus developing them further - before
Justice League
would be absolutely fine. That way, the only new faces in the
Justice League
film are Green Lantern (whether its Ryan Reynolds' GL or not) and The Flash. Maybe Shazam will be part of it too, or maybe he'll be introduced afterwards in his solo film, if it comes later. I know WB intends to release
Justice League
in 2017, but they should make it the fall 2017 release so Aquaman and Wonder Woman can get their solo movies first.
Shazam
can come afterwards, I think, if they don't introduce him right away in
Justice League
. Or maybe he could appear in a solo movie.
I would be excited for this slate if it were true, but still… WB's rules. All of these films will be super-serious like
Man of Steel
, and that's going to be no fun at all. "No jokes", man…

It seems Sony Pictures Animation has been announcing lots of non-sequel projects these days.
Can You Imagine?
,
Medusa
,
Superbago
… Now something completely unexpected.
A faith-based film called
The Lamb
, which will be a co-production with Franklin Entertainment, which was founded by author/former MGM exc/preacher DeVon Franklin.
Kind of out of left field, when's the last time we saw a major studio-produced animated film that was Biblical or faith-based? DreamWorks'
The Prince of Egypt
back in 1998, perhaps. Of course, I'm not counting the likes of VeggieTales movies or that Noah Ark's animated film that came out a few years ago. Also this year, we got Darren Aronofsky's controversial
Noah
and Ridley Scott's upcoming
Exodus: Gods and Kings
on the live action/big budget blockbuster end.
Quite an interesting announcement to say the least…