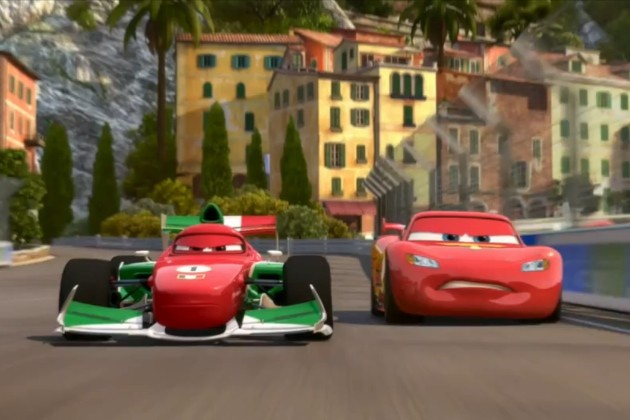 John Lasseter has been making the rounds lately, as
Big Hero 6
's release date is right around the corner… During a speech in Tokyo, Lasseter mentioned how Hayao Miyazaki's films were such a great influence on him while also showing footage from
Big Hero 6
. But
the article also mentions
… "A peek at the next
Cars
".
It's no secret that
Cars 3
has been in development at Pixar. Rumors of it trickled out as far back as 2011, when
Cars 2
came out. In August 2013, Michael Wallis, the voice of the Sheriff in the films, let it slip that it was indeed happening and that it would be about Route 99, staying true to the themes of the first film.
So… A peek at
Cars 3
? Is this the next Pixar film after
Finding Dory
? Or did he just show it off because
Cars
is so near-and-dear to him? We don't know what Pixar's schedule is going to be like after
Finding Dory
comes out in summer 2016, as that'll be their 17th feature. Will
Cars 3
be feature #18, then? Their 6/16/2017 release? Will it debut even earlier than that?
I've been thinking yes for a while.
Cars
is a goldmine, Disney probably wants it soon (if it comes out in 2017,
Cars 2
will be
six years old
), plus it'll be an easy moneymaker for Pixar so they can back up future original projects - add to that the money
Finding Dory
and
The Incredibles 2
will make, and they'll pretty much be all set. Outside of everything else, the only Pixar original we know about is Lee Unkrich's untitled 'Day of the Dead' film, which we've heard very little about. (It's possible that Pixar won't mention it for a little while, as we have a little Day of the Dead animated film out right now.) I don't think we've heard anything about it since January 2013, when one piece of concept art surfaced…
Actually, Pixar's whole slate is a mystery. While we are learning about what Disney Animation wants to put out over the next four years, we know zilch when it comes to the Emeryville crew.
Brave
finishing director Mark Andrews has a project in the works, but we haven't heard about it since last year, so we can only assume it won't be out for a while. 2018 at the earliest, perhaps. Teddy Newton was reportedly set to direct a film scripted by Derek Connelly (
Safety Not Guaranteed
,
Jurassic World
), but it appears that Mr. Newton is no longer working at Pixar. Back in March, Disney and Pixar were quick to announce that
Cars 3
and
The Incredibles 2
were in development. Of course, they are sequels, so one would expect them to roll those out first while keeping original stuff under wraps. But in what order will the originals and these two sequels come out? That's the bigger question.
I think they'll take their time with
The Incredibles 2
, because that's a sequel that they can't slightly screw up and Brad Bird's
Tomorrowland
opens next summer. Brad Bird is working on the script, and he's waiting for the Pixar brass to approve of it. As for
Cars
, well a ton of people just don't like Lasseter's anthropomorphic autos, so I'm guessing Pixar won't care either way with that film. Or maybe, just maybe Pixar is making sure
Cars 3
won't be a misstep. Some people tend to forget that
Cars
was actually a
*gasp*
well-received film. Sure, 73% on Rotten Tomatoes or so is no 95%, but it's still damn good. Some people just think
Cars
is the deadly virus that's infecting the awesome Pixar, so of course there will probably be no excitement for the third film. The general public will probably be interested, but a majority of the Internet is already against it, as expected. Not this guy…
I'm personally a little iffy on it. I think the first
Cars
is just fine,
Cars 2
was a pretty troubled production so I think it's astounding that the film ended up being passable. I don't side with most of the Internet, I don't think that it's terrible, I didn't even think it was mediocre. Was it Pixar's worst? Sure. But it still was alright, I think. I can only imagine what kind of reception it would've gotten had it never been a Pixar creation.
Cars 3
, from what I've heard, has really been stewing over the past couple of years so maybe the story is a lot stronger this time and the movie might actually be a rebound.
Cars 2
, from everything I've gathered, didn't have much time to stew. Not to mention, other ingredients were thrown into the crock pot rather hastily. Wallis seemed dismissive of
Cars 2
's spy caper stuff in that interview, while - since he's a Route 66 historian - seeming very pleased with the fact that
Cars 3
was going "back to the road".
The Route 66/Americana/historic road elements are what bolstered
Cars
for me. While most people see it as
Doc Hollywood
with talking cars, I saw a personal film about car culture, forgotten towns, and road trips. Sure the main message has been done to death, but I felt they pulled it off well. Also, it's kind of nice to see a family-friendly animated film where the main character is a jerk and ends up becoming less arrogant as the story progresses. Not every main protagonist has to be some generally all-around-good person! John Lasseter was working way too hard by the time
Toy Story 2
was completed in 1999, and he had realized that life was really passing him by. So in 2000, he went on a cross-country road trip with his family and reconnected with them, and also began to appreciate the small things in life. The idea for
Cars
was born on that very trip. That same heart wasn't really in
Cars 2
, which felt more like a blow-em-up summer blockbuster than a personal film.
So will
Cars 3
be good? Or will Pixar coast on that one, just to get it out of the way and just to please Disney bean counters? Who knows. If it was canceled, I wouldn't flinch, but its existence does not bother me in the slightest. Worst case scenario, the movie ends up sucking but still makes money to support original projects. I won't be phased. As long as we get something like this and not sequels to
Ratatouille
or
WALL-E
or
Up
, or a
Toy Story
4, I honestly just won't be upset. Let
Cars
be the cash cow to shut Disney up, while Pixar can continue doing what they want to do. It sucks that it has to be this way, but… That's business, I'm afraid.
That being said, I would love to hear more about the original projects that are in the works. What's going on with Andrews' film? Andrews is something of a bad boy at Pixar, as he wants to make a Pixar film that'll carry a PG-13 or even an R rating! Will his proper Pixar directorial debut be just that? Probably not, but I bet he's got something edgy in mind. As for Teddy Newton, it seems as if he's now at Paramount Animation based on a photo of him touring that studio with Lino DiSalvo (who's in a high position there now) and John Kahrs (he's directing a feature film there). So it makes me wonder, did he take the project with him? Or will someone else direct the film at Pixar? Or has it been scrapped completely? So many questions, so little answers. Pixar has become highly secretive again, and I like that…
Also, rumors have been going around implying that Walt Disney Animation Studios intends
Giants
to be their 3/9/2018 release, though we never know. I was assuming they'd save that for a November release, considering that it's supposed to be a big fairy tale musical, essentially the next
Frozen
.
Apparently
Lasseter let it slip in Seoul
, according to this French Disney website…
"John Lasseter announced by mistake at a conference in Seoul: Giants, the next film by Nathan Greno (the co-director of Rapunzel) inspired by the fairy tale Jack and the Magic Beans will be released March 9, 2018 in the US and March 21 of the same year in France!"
Again, we shall see. I looked around and saw other publications mentioning something similar, but why would Lasseter mention it in South Korea of all places? Then again, Disney tends to do this. News of upcoming films that they technically don't want us to know about somehow comes through in other countries. An Aladdin 3D re-release in fall 2015 has been hinted at on a Spanish Disney blog, but we've heard nothing since.
Giants
could very well be feature #57 after
Moana
, but who knows…
Over at Warner Bros., Phil Lord and Chris Miller
have returned to write The Lego Movie 2
. Chris McKay was last said to be the film's director, but now he's off the project. He is now director of
The Lego Batman Movie
. Who will take over? Word is that the film is now slated for 2018, so maybe the
Ninjago
director (Charlie Bean) can step in after finishing that 2016 release… Or maybe it'll be someone new.
Warner Animation Group seems to be all "Lego, Lego, Lego!" right now. It makes sense, Lego is massive and the movie was not only big, but it was a profitable smash. You know what they say, "Strike while the iron is hot!" I just hope that we hear more about WAG's future original projects. I keep beating the dead horse, but… What's going on with
Storks
?
Smallfoot
?
Bone
? What about that planned
Flintstones
animated movie?
Any word on those? Or do they plan to be super-secretive about upcoming projects?
On the Marvel front, we finally have our Doctor Strange… Benedict Cumberbatch!
Certainly a controversial choice already. As much as I like Cumberbatch, I thought early on that picking him would be a little safe and obvious. I was hoping Marvel would surprise us and go for someone different (Ewan McGregor, Ethan Hawke, etc.), but I'll just say this… Marvel doesn't screw around when it comes to casting. I think they've nailed it with every decision. We may doubt them, but then they end up surprising us…
The other day, it was implied that Adam McKay might direct a Marvel movie in the future…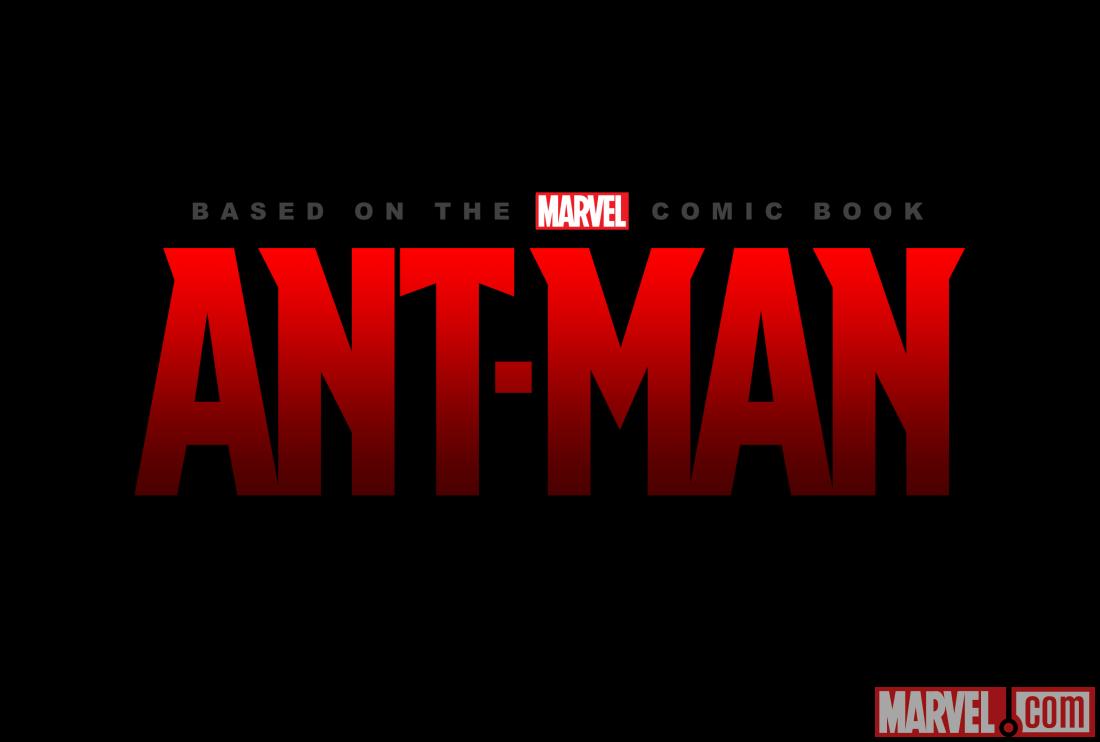 McKay is best known for directing the two
Anchorman
films,
Step Brothers
,
The Other Guys
, and
Dodgeball
. He also wrote those films too, and they got good reception for the most part. Earlier this year, the world was shocked when it was announced that Marvel Studios' upcoming
Ant-Man
- the kick-off of the Marvel Cinematic Universe's third phase - had lost its director, Edgar Wright.
Wright, of course, is best known for his critically acclaimed Three Flavours Cornetto trilogy (
Shaun of the Dead
,
Hot Fuzz
, and
The World's End
) and
Scott Pilgrim vs. The World
. He also co-wrote
The Adventures of Tintin
with Joe Cornish, who was supposed to co-write
Ant-Man
as well. Wright's
Ant-Man
began development in 2006, before Marvel Studios had a legitimate game plan in place for a large, shared universe. This was when
Iron Man
was just beginning to get off the ground, and two years later it shocked the world and became a big hit.
Iron Man
was essentially a $130-million indie film, too. The MCU was off to an excellent start, and at the time,
Ant-Man
was thought to be a Phase 2 film. Another consideration for a Phase 2 film happened to be
The Runaways
, and very little movement has been made on that project…
For eight years, the project stalled. Marvel then let Wright go do his own thing, Wright turned out three films between 2006 and 2014. When he came back to Marvel after finishing up 2013's
The World's End
, he had to really get focused. Marvel really wanted
Ant-Man
ready for a 2015 release, but then things just didn't work out between the studio and the director. A classic case of creative differences. Edgar Wright walked and Marvel immediately sought out a replacement.
One of the directors who almost made the cut was McKay, but McKay couldn't direct it so he ended up being the writer. It's been confirmed that he mostly rewrote Wright and Cornish's script, pushing it to be "a little bigger", "funnier", and "more aggressive". McKay, a comic nut to begin with, feels that he "enhanced" an "already strong" script. Paul Rudd, who is playing Scott Lang in the film, also helped him write the script, a tidbit we didn't know until recently.
Now, Marvel apparently wants McKay to direct a future Marvel film. Here's what McKay said…
"I just did a big rewrite on Ant-Man with Paul Rudd and had such a great time working with them that we're kicking around ideas. But yeah, maybe I would take on one of the characters so we haven't locked in anything, but discussions are definitely going on."
If anything, this is a good indicator that Ant-Man will turn out to be just fine, Edgar Wright or no Edgar Wright.
The more I research and dig, the more I see that Edgar Wright simply wanted to make "his" Ant-Man movie. There's nothing wrong this, and I'm sure it probably would've been a blast, but he wasn't hired to do that. Wright left some key elements out of his Ant-Man movie, such as Hank Pym being Ultron's creator. Marvel Studios went to lengths to alter their larger storyline to suit his little Ant-Man movie.
Right now, it seems like Tony Stark is the one who creates Ultron in the movies… But rumors are now pointing to other things. It's now possible that Tony didn't entirely create Ultron, but rather worked off of something Pym developed in the 1960s. Ant-Man is going to have flashbacks to the 1960s, with a younger Pym and Howard Stark (played by John Slattery, who played him in the mid-70s film footage in Iron Man 2), so maybe Marvel wanted to put that element back into Ant-Man, among other things so that it would be more connected to the other MCU films. Maybe Pym and Howard made a prototype of Ultron, and after S.H.I.E.L.D.'s collapse in The Winter Soldier, Tony decides to work off of that technology to create his police-bot army that kicks off the avalanche that will be Age of Ultron.
Wright really wanted a standalone film that would be a little bit connected in some ways, and I'm sure that Marvel really liked his vision, but it ultimately just couldn't fit. The film seems to have the same plot synopsis anyways. We all like to assume that Marvel's higher ups like Kevin Feige are just big bad wolves, a bunch of anti-creativity stiffs. But that isn't the case from everything I've gathered. They really gave James Gunn the keys to the car anyway, and he made a wonderfully weird movie out of
Guardians of the Galaxy
that functions as a great standalone movie, so I feel that argument is pretty much invalid. Marvel Studios is a bit complicated, you have to be willing to play ball in that sandbox. If you don't want to, you have take your toys and leave, because the studio has a specific set of rules. Again, I'm sure they liked what Wright had in mind. I mean, the project was brewing there for 8 years!
8 years!
If they were so anti-creativity, they would've kicked him out the door much earlier than this year! No, I think things just didn't work out between the two parties. James Gunn
put it eloquently when the news broke out
…
Anyways, why do I think McKay being a possible director of a future Marvel film is a good thing? Well, who would've thought that Anthony and Joe Russo - known for their great work on
Community
and
Arrested Development
, but also known for a shoddy movie resume - would make a damn awesome
Captain America
sequel that does pretty much everything right? It's been rumored for a little while that Marvel is very pleased with their work. They are coming back to direct
Captain America 3
(
The Fallen Son
?), and supposedly Marvel thinks they are fit to direct the third and fourth
Avengers
films! Yes, that's right. The Russos, the
You, Me and Dupree
directors, being considered for
Avengers
3 & 4!
So if they want McKay to direct a Marvel film, then it - to me - indicates that
Ant-Man
is going to be just fine. Sure,
Ant-Man
may not end up playing out like a through-and-through Edgar Wright film, but if the finished results are great, then I won't complain. If it's
Thor: The Dark World
-level problematic, then I'll be miffed…
But we don't know yet. We will, come next July…