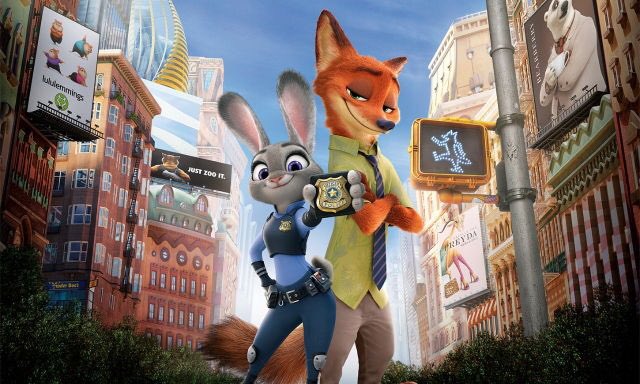 It's finally happened...
It was an inevitability since last week. Walt Disney Animation Studios' 55th, their 48 hours adventure-comedy
Zootopia
, has crossed $1 billion at the worldwide box office. The fourth animated film to do so, Walt Disney Animation Studios' second to do so, and a rare film not based on any pre-existing IP to make that kind of money...
So much for the little talking animals movie. As I speculated earlier, it's possible that
Moana
- supposedly the bigger "event" picture, the 90s-style musical everyone just can't enough of nowadays - might not even outgross this picture. Disney marketing mostly sold this movie to audiences as a colorful, accessible animal comedy, they stayed for the timely themes and the great story... And then told their friends. The film - domestically - has so far made an unprecedented 4.4x its opening weekend gross... That's rare for films that open with over $70 million!
As I also speculated a while back, perhaps this very film will change the course at the studio. I can only imagine what pictures are going to move ahead at the mouse now that this took off. I wonder if it boosted their confidence in certain films in development there...
The box office has also been good for Sony and Rovio right now, as their
Angry Birds Movie
is now up to $283 million worldwide and is sure to make over $100 million domestically when all is said and done. Costing only $73 million to make,
Angry Birds Movie
made nearly 4x that already. Expect a 2 to be penciled in for 2019 or 2020. Even if the game series' popularity waned in the last few years, I think it opened decently because it looked like a fun romp, and a good holdover for families until
Finding Dory
.
Kung Fu Panda 3
has pretty much ended its run, settling for less than $520 million worldwide. Not amazing compared to its predecessors, but still good. It doesn't matter much now how much it ultimately took in, because DreamWorks is going to be a cog in the Comcast/NBCUniversal machine. Here's hoping the last string of Fox-distributed films do well.
Animation, anthropomorphic animals... They sure are having a good time at the box office this year... Well, except for some polar bears, but... A big round of applause for Walt Disney Animation Studios, for a marvelous film and a big winner!